This is an archived article and the information in the article may be outdated. Please look at the time stamp on the story to see when it was last updated.
WINNESHIEK COUNTY, Iowa — A child reported missing from South Carolina last month and spotted at an Iowa doctor's office earlier this week, has been found safely in northeast Iowa.
The Winneshiek County Sheriff's Office says 2-year-old Dakota Ray was found in the company of her biological parents, who do not have custody of her, Thursday night.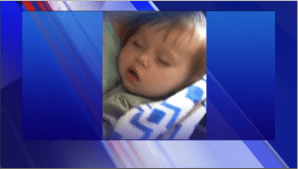 A tip call came in about a sighting of William Ray, Jessica Ray, and Dakota Ray at the Walmart in Decorah. A short time later another call came in about the Rays' vehicle traveling just north of Decorah.
Deputies with the Winneshiek County Sheriff's Office stopped the vehicle and discovered all three family members in the vehicle.
The parents were taken into custody and are being held in the Winneshiek County Jail. Two-year-old Dakota Ray is in the custody of the Department of Human Services.
The National Center for Missing and Exploited Children says William and Jessica Ray are heavy methamphetamine users and abducted Dakota in mid-April.
William Ray is charged with felony theft, operating a non-registered vehicle, no valid drivers license, failure to provide proof of financial liability and fifth degree theft. He has an outstanding warrant out of South Carolina. He will remain jailed in Iowa until he's extradited to South Carolina.
Jessica Ray was also charged with fifth degree theft.