This is an archived article and the information in the article may be outdated. Please look at the time stamp on the story to see when it was last updated.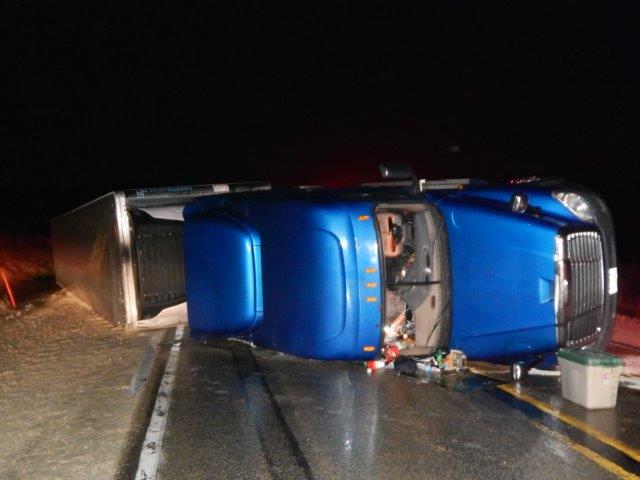 WEST UNION, Iowa — A stretch of Highway 18 was shut down early Tuesday after a semi rolled over, spilling multiple gallons of milk.
The Fayette County Sheriff's Office says 29-year-old Charlie Craver, of Texas, lost control of his freightliner on Highway 18 near Ironwood Road about 2:11 a.m. Tuesday. The semi tipped over and dumped multiple gallons of milk into the ditch.
Highway 18 was shut down for about three hours as crews cleaned the scene.
Craver suffered minor injuries and was treated and released from a local hospital. He was also cited for failure to maintain control.
Authorities say the semi and trailer are considered a total loss.