This is an archived article and the information in the article may be outdated. Please look at the time stamp on the story to see when it was last updated.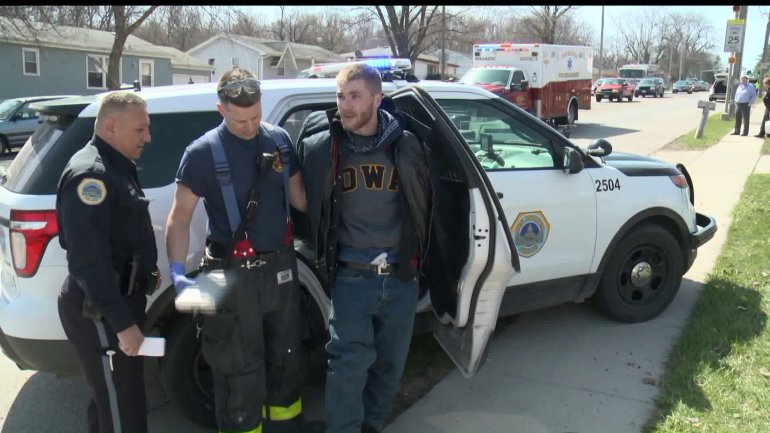 DES MOINES, Iowa -- A man facing several charges Monday after robbing a store and leading officers on a chase on a stolen dirt bike.
Police were called to Gordmans at 2590 Hubbell Ave. about 1:14 p.m. on reports of a robbery. The suspect left on a dirt bike with officers in pursuit.
Des Moines Sgt. Paul Parizek said officers chased 22-year-old Joshua McClaran through Des Moines and even on a bike trail. The 30-minute chase ended near 34th Street and Easton Boulevard and McClaran was apprehended.
McClaran was wearing a helmet when he robbed the guest services counter at Gordmans at gunpoint, Parizek said. Officers did not recover a gun at the time of his arrest.
Officers have been searching for McClaran for some time. He was wanted on felony charges related to narcotics and he was named as a suspect in a hit-and-run crash last week.
"Today he brought the attention to himself when committed this robbery," Parizek said.
Parizek also said McClaran fits a suspect description in a Norwalk convenience store robbery that happened about 8 a.m. Monday. Even the dirt bike he was riding was stolen from Moto Sports on Army Post Road.
No one was injured during the robbery or the chase.
McClaran is facing several charges, including first- and second-degree robbery, eluding, interference with official acts and possession of a controlled substance. His bond is set at $12,300.