This is an archived article and the information in the article may be outdated. Please look at the time stamp on the story to see when it was last updated.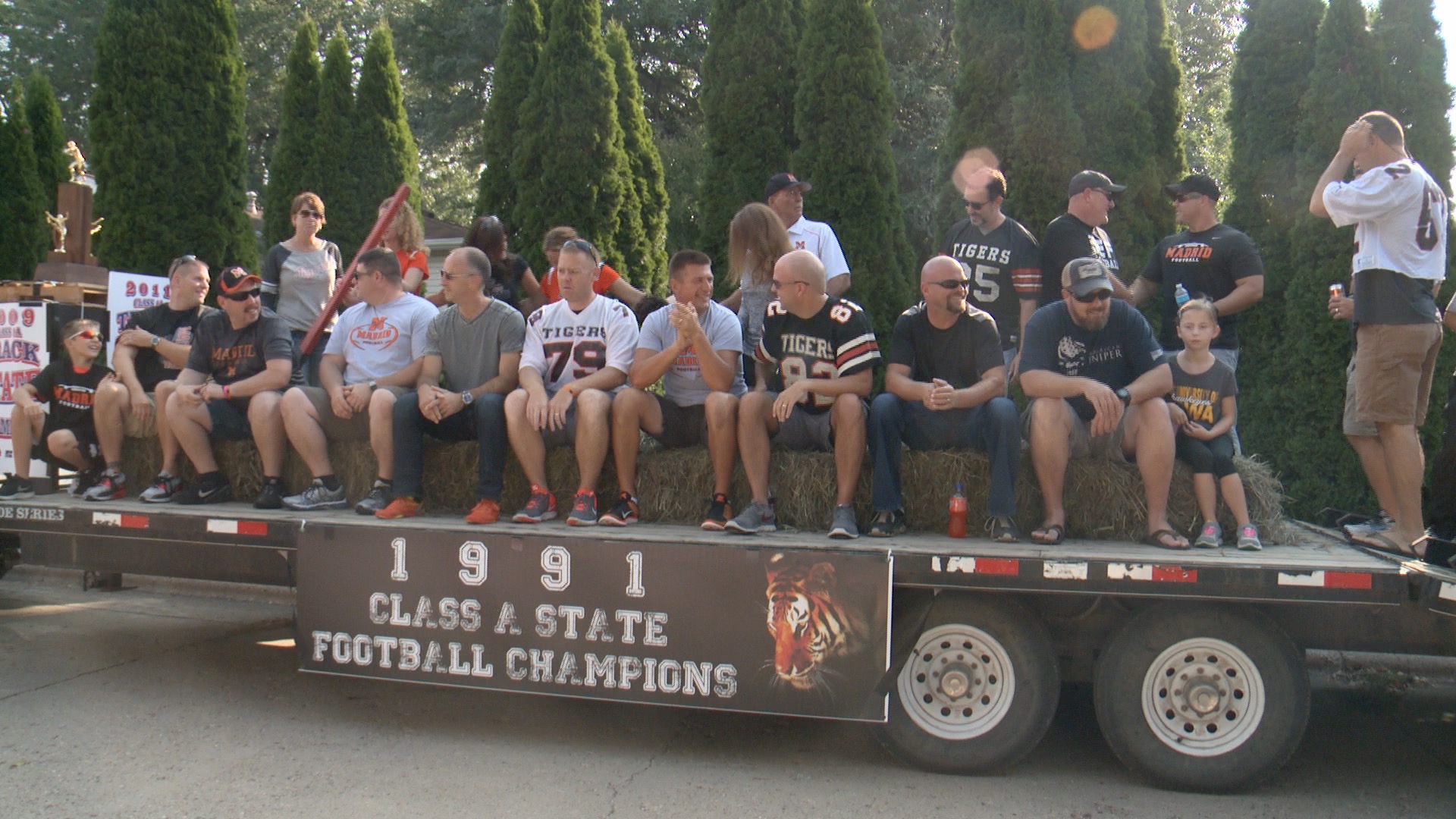 MADRID, Iowa — Coach Randy Hinkel was honored at the annual Madrid Labor Day Parade Monday. The legendary Madrid Coach passed away last December of a heart attack.
Members of the coach's family rode as Grand Marshall in the Parade.
"This is a rather big day for the town to celebrate one more time Randy's life, and what he did to the community," said Jim Bingman, who was on a committee which hired Hinkel to come to Madrid. "Not only in football, but school in the community, how much he did for the town how he put us back on the map."
Also, members of Coach Hinkel's 1991 state champion football team returned for the day. By coincidence, this is the 25th anniversary of their trophy win.
Hinkel's state champion track teams also returned to ride on the float.
"Always, always competitive but the best thing about Randy was he loved kids, and he was a great teacher," said Bingman.