This is an archived article and the information in the article may be outdated. Please look at the time stamp on the story to see when it was last updated.
Nate and Laura Yoho's love story is like none other.
The two fell in love but soon found themselves face to face with challenges many couples will never have to deal with.
It all started at the gym.
"We met at work, I was working at Aspen and she was my boss," says Nate Yoho of Grimes.
The work relationship led to a first date in 2007.
Nate Yoho says he fell for Laura Brammeier's contagious smile and her love of life.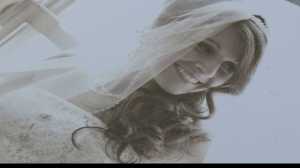 "She loved to help people and she cared certainly more about others then even sometimes they did themselves," says Yoho.
An engagement and wedding plans followed.
The two were looking towards their future when they faced their first scare as a couple.
Laura passed out while working out and doctors initially thought she had a stroke.
"She was still having reoccurring symptoms for the next month so we got a second opinion and it turned out it was a tumor," says Yoho.
It was a devastating diagnosis, a cancerous brain tumor with only a two percent survival rate.
"It`s kind of numb it doesn`t really sink in," says Yoho.
And the couple wasn't about to let it sink in, they chose to focus on each other and their life ahead.
"We said we were going to live as if nothing were wrong and really that was the way Laura had to live," says Yoho.
Laura underwent three major brain surgeries and countless radiation treatments.
In between doctor visits, the couple managed to say 'I Do' in August of 2011.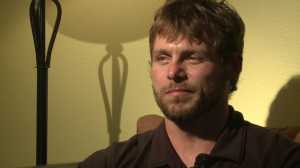 "Everything was completely normal, I think that`s what caught a lot of people off guard. After going through three major surgeries in about a year and half time she didn`t have any symptoms or anything noticeable that would make you really worry," says Yoho.
With Laura's condition improving, the couple decided to start a family. However, because Laura was still weak from surgery, her best friend stepped in to a be a surrogate.
"It kind of restores your faith in people. There are a lot of selfless people out there that would do that for you," says Yoho.
That left Laura to continue her recovery, but the cancer returned.
Last month she lost her battle.
"It`s been pretty hard. The 13th was our anniversary that was a hard day, you have your moments. I keep fairly busy but again there are just moments that hit you, that`s stuff you should be doing together, and you`re not," says Yoho.
Baby Caralyn is due in December and Nate's been anxiously preparing for her arrival.
"The room is already filled with clothes, I just have to learn how to change diapers and get on somewhat of a schedule but I'm very excited," says Yoho.
He's also dealing with the reality he will be raising his baby girl alone.
"I`ve taken a lot of pictures and video and I'll be able to do a pretty good job of demonstrating what her Mom was like," says Yoho.
To help, those at Cross Fit 515 are stepping in. The two worked out together at Cross Fit 515 and on Saturday the gym is hosting a workout in Laura's honor.
"That`s how Laura would want to be honored she loved helping people through fitness and improving people`s health and there is probably no better way to honor her than to throw a workout for the people that she loved and the people that she influenced," says Yoho.
Cross Fit 515 in Grimes is hosting the fundraiser for Laura on Saturday at 3:00.
Everyone is welcome for a group workout with all the proceeds going to Baby Caralyn.
To sign up for the workout or to donate to the family click here.