This is an archived article and the information in the article may be outdated. Please look at the time stamp on the story to see when it was last updated.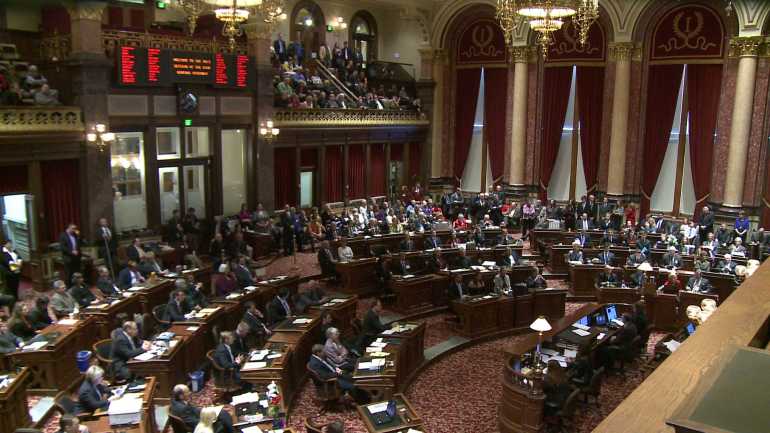 DES MOINES, Iowa – Two state lawmakers joined representatives from the advocacy group, Progress Iowa, Tuesday to speak out against a conservative organization they say operates as "stealth lobbyists."
The American Legislative Exchange Council, called "ALEC" for short, was formed in 1973 by conservative activists, gaining members in state legislatures across the U.S.  Progress Iowa released a new research report Tuesday titled "ALEC Watch," detailing the group's involvement in the Iowa legislature.
State Representative Marti Anderson (D-Des Moines) says it's not uncommon for lawmakers to meet with lobbying groups; she admitted many Democrats are associated with various unions in the state. However, she says ALEC is different, because the group operates behind closed doors, without the public's knowledge.
"We're associated with organizations," she said. "But all of those organizations operate out in the open. They do not operate under a shroud of secrecy."
Executive Director for Progress Iowa, Matt Sinovic, says even if you're a conservative whose ideology aligns with the type of legislation ALEC supports, you shouldn't be supportive of a group who he claims "erodes democracy."
"What [ALEC does] is, there are legislators who serve on a task force, and there are lobbyists who serve on a task force, and they both get to vote on these 'model bills.' And if they don't agree – if the lobbyists don't vote for a bill, it does not become an 'ALEC-model' bill. And we don't know about it, until it's reported on 5, 10, 15 years later, by research done or by a whistle-blower," he said. "So, even if you agree with everything that ALEC believes in, I think it's really important to note that they are truly undermining our democracy."
State Senator Joe Bolkcom (D-Iowa City) also spoke at the event Tuesday. Progress Iowa pointed to an "ALEC Watch Hotline" telephone number, as well, for citizens to call in with any concerns of ALEC-related activity in the state. Information on the hotline and the report can be found on Progress Iowa's webpage.