This is an archived article and the information in the article may be outdated. Please look at the time stamp on the story to see when it was last updated.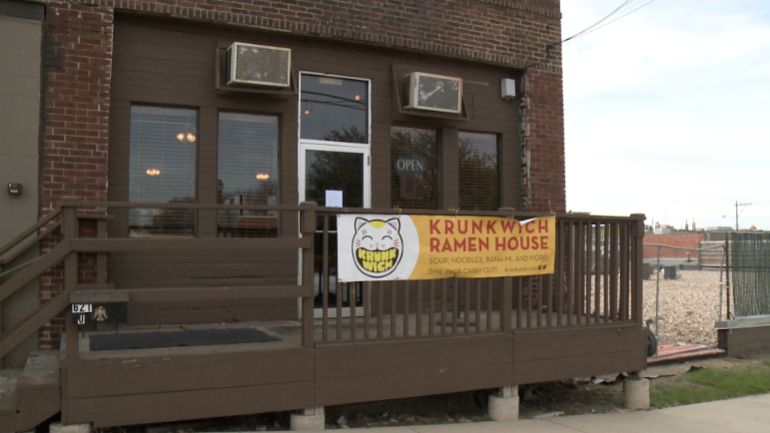 DES MOINES, Iowa — Sam Auen says he came up with the name while at a concert with his buddies. But don't let Krunkwich Ramen House fool you – the food is no joke.
Auen, the mastermind behind the East Village's pride-and-joy, Tacopocalypse, says he wanted to give Des Moines a place where they could find Japenese, Vietnamese, and Korean cuisine – but with the unique twist fans of his taco shop know to expect.
"We have two places in town that serve ramen, but it's kind of a little side to their normal menu," he said. "So I wanted to really bring that out for Des Moines. And not just bring it out like make something that's an homage to traditional ramen in Japan, but make something that was just my own."
Krunkwich, located at  621 Des Moines Street, opened Wednesday to quite a crowd; within three hours, Auen says they ran out of food. Combined with a minor issue with the noodle-making process, he says they'll be closed Thursday to re-stock and fix the problem, before re-opening Friday.