This is an archived article and the information in the article may be outdated. Please look at the time stamp on the story to see when it was last updated.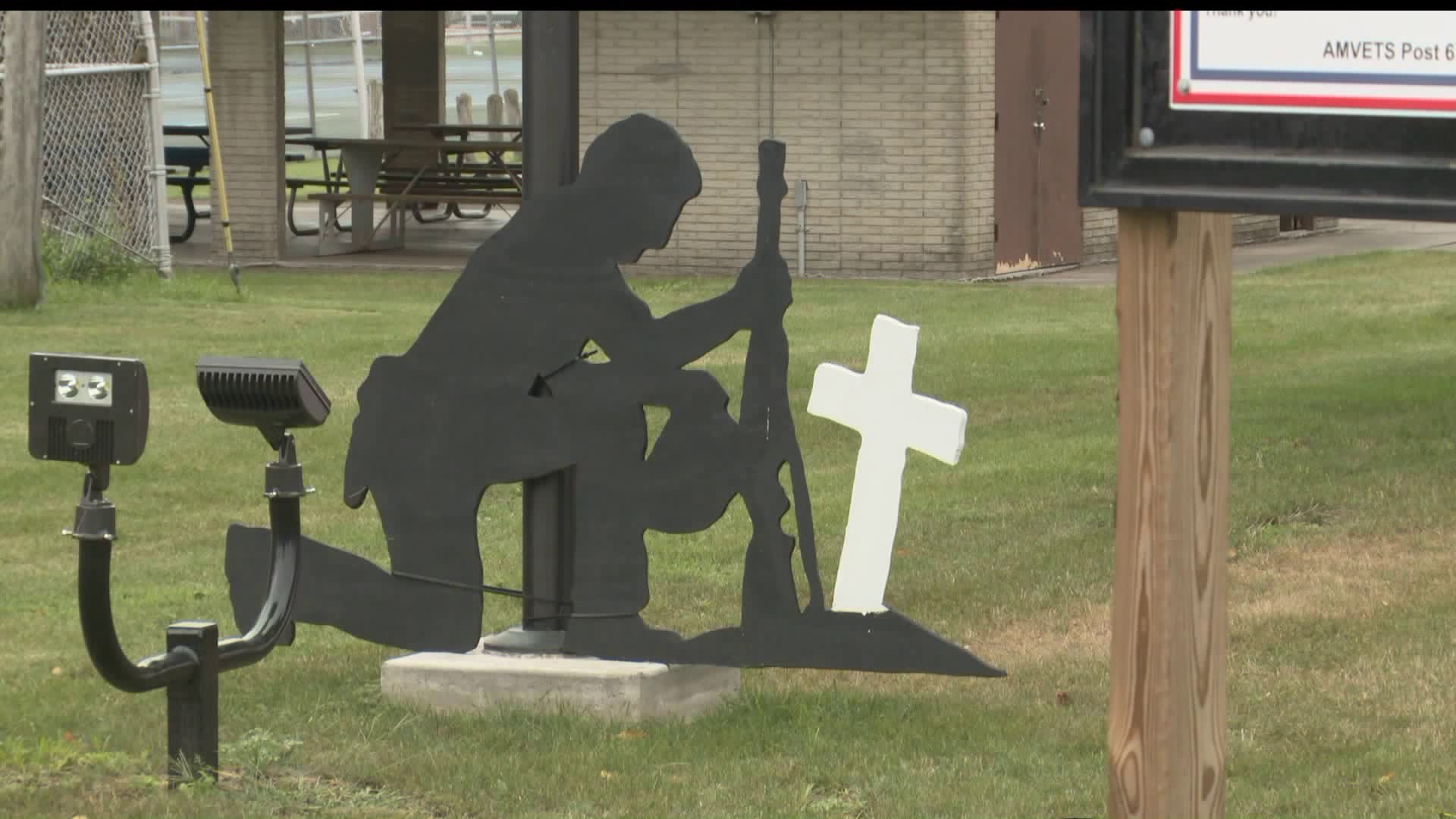 KNOXVILLE, Iowa — A soldier memorial that stirred up controversy in a Knoxville city park will move to private property.
Monday night, the Knoxville City Council voted three to two to move the cross to private property.
According to Knoxville mayor Brian Hatch the statue, a silhouette of a soldier kneeling in front of a cross, was placed in Youngs Park several months ago without city permission. "The city did not go take it down because at the point we didn't feel like it had any more significance than as a monument to honor the veterans," Hatch said.
An anonymous person in Knoxville complained the cross was on government property and violated the separation of church and state. Then a national group threatened to sue if the city didn't remove it.
A battlefield memorial statue will still go up in the park to honor veterans, as originally planned, after the soldier memorial is removed.