This is an archived article and the information in the article may be outdated. Please look at the time stamp on the story to see when it was last updated.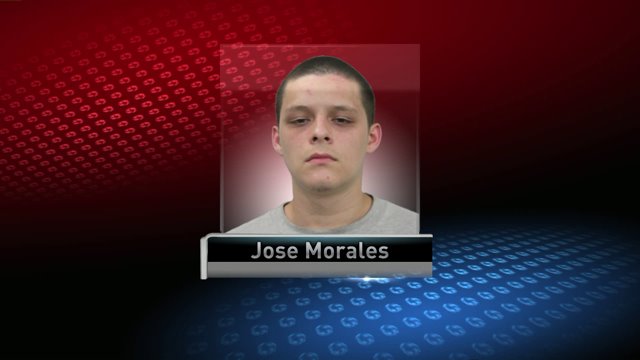 FORT DODGE, Iowa — A Webster County jury is now deliberating the fate of a Marshalltown man accused of killing another man in January.
Police say 19-year-old Jose Morales shot and killed Dedrikk Fisher outside an apartment. Morales is charged with first degree murder and going armed with intent.
According to the Marshalltown Times-Republican a prosecution witness said he saw Morales pull "what appeared to be a silver or chrome handgun" as Fisher was leaving the building.
The defense painted the witness as a drug abuser who had used meth shortly before the shooting.
The prosecution also called Francisco Padilla-Galvez to the stand. He was arrested as an accessory to murder after the fact.
He told jurors he offered to help Morales, giving him a ride to Ames and then later hiding the gun at his father's home in Nevada.
Marshalltown police were unable to find Morales for several days.
Tips eventually led police to a home on Center Street in Marshalltown where officers engaged in an eight-hour stand-off, shooting nearly 30 canisters of tear gas into the home.
When they were able to get into the house, Morales wasn't there. He was eventually located at the home of Bethany Brant. She is also charged as an accessory to murder after the fact.
Morales' trial was moved because of pre-trial publicity.