This is an archived article and the information in the article may be outdated. Please look at the time stamp on the story to see when it was last updated.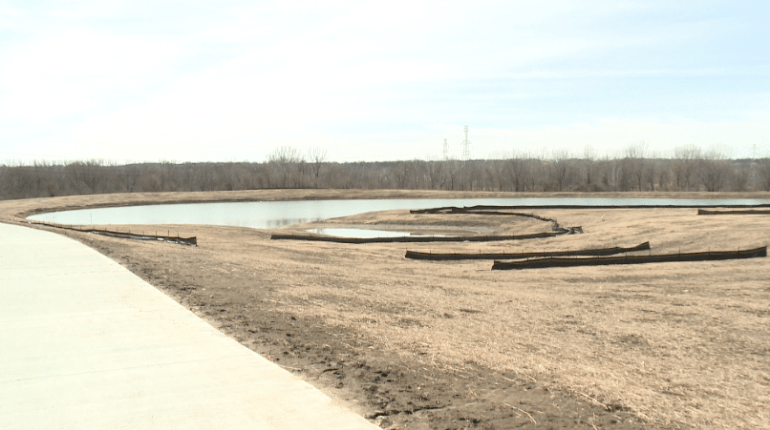 JOHNSTON, Iowa – The first fish residents of Johnston's Terra Lake have arrived this week. The city and the Iowa DNR added sixteen breeding-sized bass to the water, with plans to add bluegill in April, and catfish in the fall.
The DNR stresses fishing will not be allowed at the lake until June 2017, when the project is completely finished. In the meantime, trails and shelter areas already complete are being put to use as the weather warms up. Johnston's senior programs take place at the adjacent Crown Point Community Center, where organizers say the active population of seniors are excited for more outdoor activities.
"They're really excited about it, and there's going to be picnic tables, and shelters for them to have their family get-togethers," said Caroline Verschuer, site coordinator for the Johnston Polk County Senior Center. "And this deck is going to be extended out. It just adds to the ambiance of the whole center. And I think we will be the envy of the area – I'm very excited about it and so are most of the seniors."
The roughly $5 million project began construction in May 2014.