This is an archived article and the information in the article may be outdated. Please look at the time stamp on the story to see when it was last updated.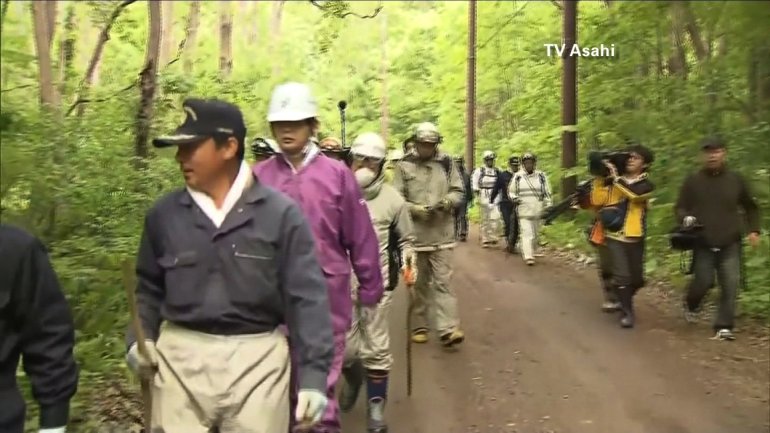 Heavy rain and a lack of clues hampered Japanese rescuers as they spent a fourth day searching for a 7-year-old boy left by his parents on a mountain road as punishment.
Thunderstorms terminated the 10-hour search Tuesday for missing Yamato Tanooka on Japan's main northern island of Hokkaido. An official offered a bleak assessment because of the time the lightly clad boy has been exposed to the elements.
"The crucial 72 hours' limit for the survival has passed," rescue team spokesman Satoshi Saito told CNN. "The outlook could be severe … but we can do nothing but continue looking with a hope in mind."
Two hunters joined the 117-member rescue team after some members thought they found bear droppings. The area near Nanae-cho, Hokkaido, in the country's north, is known to be home to wild bears. The hunters concluded the sign came from smaller animals, Saito said.
The search started at dawn Tuesday and was extended along the road north toward Mount Komagatake, a 1,131-meter (3,710-feet) volcano, from the point where the boy was left, according to the officials.
Officials admit they are stumped. Saito said the expansion of the search toward the mountain was at the parents' request.
"We do not think the little boy chose to go into the forest, so we focus on the area along the road connecting from where he was left," Saito said.
No warm clothing
The parents left the boy on the mountain road Saturday as punishment for misbehaving — they said he was throwing stones at people and cars — and when they returned, they could not find him.
Originally the parents told police their son had got lost while they were out hiking to gather wild vegetables but later admitted they punished him for the bad behavior. They said they returned after a short time, only to find him missing.
The boy first went missing at around 4 p.m. local time (3 a.m. ET) Saturday, according to a spokesman for the Hokkaido Prefectural Police. Police got an emergency call about two hours later, the spokesman said.
Facing wet weather and nighttime temperatures of below 10 degrees Celsius (50 degrees Fahrenheit), the boy was clad in a black T-shirt, navy jersey trousers and red sneakers and did not have any food or a mobile phone, according to local officials.
Rain is expected to continue Wednesday. Daytime temperatures are about 15 C (59 F).
Saito said officials were considering the possibility that someone picked up the boy from the road but also know he could have wandered into the thick mountain forests.