This is an archived article and the information in the article may be outdated. Please look at the time stamp on the story to see when it was last updated.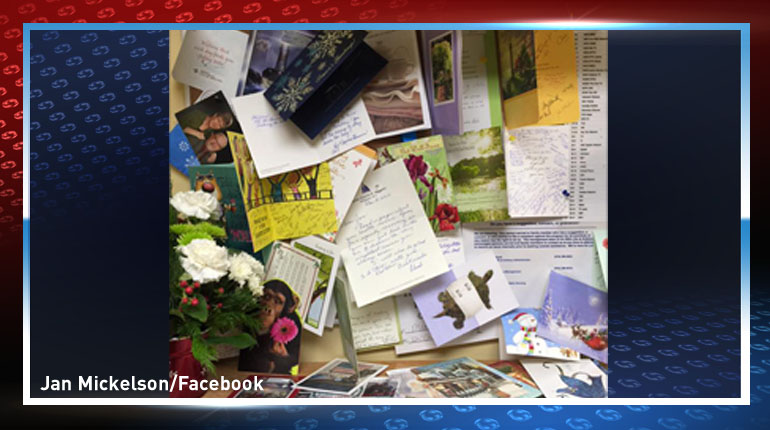 ANKENY, Iowa — WHO Radio talk show host Jan Mickelson is continuing to recover from a stroke he suffered last month.
Mickelson wrote on his Facebook page on Nov. 30 saying he was life-flighted to the University of Iowa Hospitals for a procedure after he suffered a stroke at his Ankeny home on Nov. 21. Mickelson said he was trying out a power pressure cooker when he became dizzy and started to slur his words.
He again updated his Facebook on Monday, saying he has been transferred to On With Life rehab to be closer to home.
"Thanks for your continued support. I'm blessed beyond measure.Transferred to On With Life. A rehab facility closer to home. Taking one day at a time. Learning patience.Thanks for keeping me in mind."
Fans have given Mickelson an outpour of support on his Facebook, many of whom say they miss and are praying for the talk show host.
"Your fans miss you terribly. You are one of a kind," wrote Jean Hagquist.
Mickelson has been with WHO Radio for 27 years. There is no word yet on when or if he will return to work.