This is an archived article and the information in the article may be outdated. Please look at the time stamp on the story to see when it was last updated.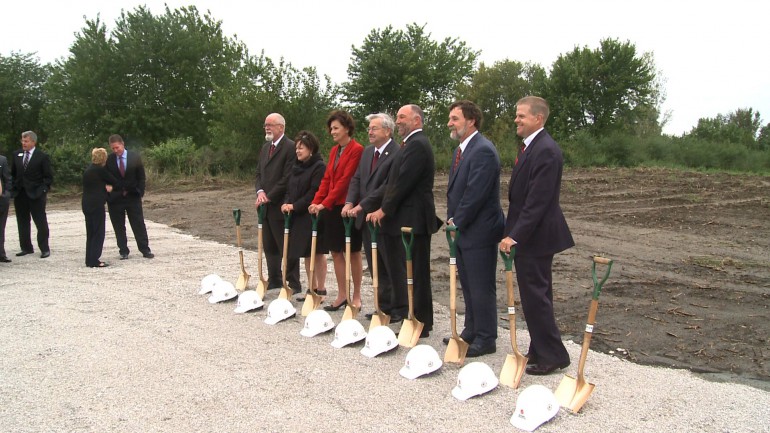 AMES, Iowa- Iowa State University broke ground Wednesday on a brand new section of its Research Park on the southern edge of Ames. Governor Terry Branstad, ISU President Steven Leath joined a host of officials to break ground on a new building to bring economic development activity at ISU under one roof.
The new ISU Economic Development Core Facility is a $12 million almost 50,000 square foot building which is billed as a "one stop shop" for business and industry to seek expertise from Iowa State.  The building would be able to hold 100 employees and could open in 2016. The new building is located in a brand new section of the ISU Research Park located to the south of the current layout.
"For the first time, all Iowa State economic development service units will be together, enabling us to provide services in a much more comprehensive and integrated fashion," said Leath in a news release.
The Research Park currently has 60 tenants and more than 1,300 employees with an annual $70 million payroll. The new park will consist of 200 acres which could grow the parks employment to a projected 6,000 people.
"It will be the gateway to campus for business and industry seeking technology or business expertise. And it's going to be a catalyst for a lot of greater things to come," said Michael Crum, who is the University's Vice President for Economic Development.