This is an archived article and the information in the article may be outdated. Please look at the time stamp on the story to see when it was last updated.
DES MOINES, Iowa — As of Thursday, Abram Miller hasn't had a seizure in 354 days. His mom says that's because of his medical cannabis oil.
Erin Miller is now one of the many Iowans fighting for access to medical cannabis, many of who came together Thursday to send a message to one of Iowa's U.S. senators.
Americans for Safe Access organized a rally to pass around a state-wide petition asking Sen. Chuck Grassley to allow the CARERS Act to come up for a vote.
The act would reschedule cannabis from a Schedule I to a Schedule II drug, which would allow it to be researched. It would also allow state-run medical marijuana programs to operate without federal interference.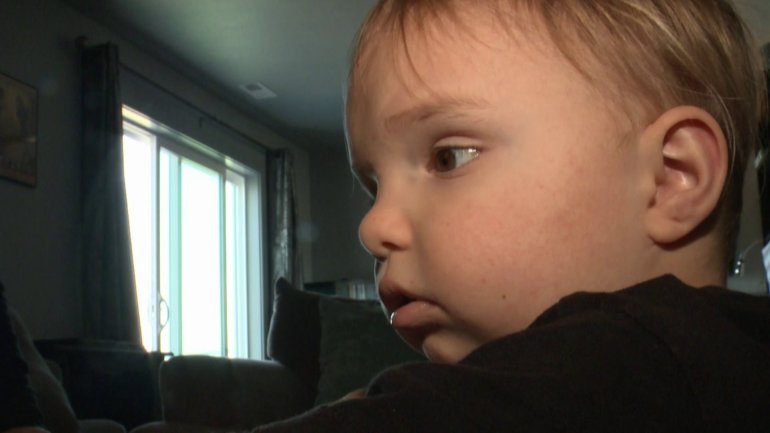 "It would open the doors for so many people who are sick and suffering who need help and are too afraid to break federal law. I'm forced to break federal law because our neurologist recommends us to try this medicine, but other people are scared," said Erin Miller, of Dallas Center.
Miller's 3-year-old son, Abram, is now thriving because of the cannabis oil he is taking.
"It's changed his life in so many ways, he's able to be outside and play like a normal little boy. He gets to swim in his pool for the first time, learning to ride a bike," she said.
Abram started suffering seizures when he was just a baby. At first, they were mild but increased in frequency and severity.
Related: Abram's Story: 'Cannabis Oil Changed My Son's Life'
Miller joined other pro-cannabis supporters at the rally at Rep. John Forbes' Urbandale pharmacy.
"There are a lot of people who just don't respond well to conventional medications. A lot of people are taking extra pain medications that are really detrimental to their health and well-being so having this as an option would help improve a person's quality of life," Forbes said.
Supporters say the bill would protect them and allow their loved ones to continue to get the medicine they need.
"For me, every time my son needs medicine I have to risk federal prosecution. So to change that and have our senator hold the key to that is a big deal," Miller said.
Supporters say the act would open the door to helping Iowans who are out of options.
"It's a more natural form of treatment with less side effects, and we need all the help we can get with those of us suffering from chronic conditions," said Katie Krug.
A spokeswoman for Grassley said Thursday while the senator supports research for cannabis the bill could be a pathway for those who want broad legalization of marijuana for all purposes.
A statement read in part, "The CARERS Act goes far beyond the issue of cannabidiol for epilepsy-suffering patients. It would make access to recreational marijuana and banking laws. Among other things, it would place all medical marijuana authorized by state law (as well as all cannabidiol oil derived from the marijuana plant) outside the purview of the Controlled Substances Act. Iowas does not permit smoked marijuana as medicine, and smoking marijuana for medical purposes isn't approved by leading medical authorities."
Click here to check out the organization's petition and to learn more about the CARERS Act.