This is an archived article and the information in the article may be outdated. Please look at the time stamp on the story to see when it was last updated.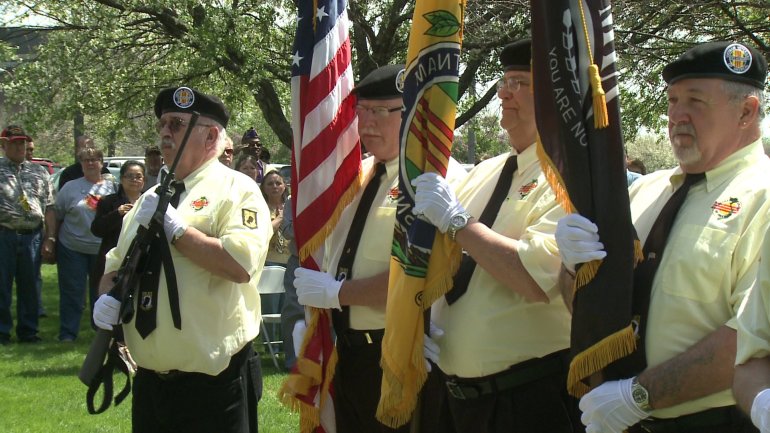 DES MOINES, Iowa — Iowans will honor veterans of the Vietnam War Thursday.
The Vietnam Veterans Recognition Day remembrance ceremony begins at 11:00 a.m. It's at the Vietnam Veterans Memorial south of the State Capitol.
The guest speaker is retired Air Force Colonel Harold Johnson. The highly decorated fighter pilot was shot down over Vietnam and served for six years as a prisoner of war.
This year`s ceremony will honor a Fairfield serviceman whose name was recently added to the monument.
Eight-hundred and sixty-nine Iowans died in the conflict.
All Iowans are encouraged to attend the ceremony.