This is an archived article and the information in the article may be outdated. Please look at the time stamp on the story to see when it was last updated.
DE WITT, Iowa — An Ankeny woman is facing charges, accused of faking a pregnancy in an adoption scam.
According to KWQC a DeWitt couple says Tracy Bess tricked them into giving her money.
"Her due date was actually today. She was supposed to be induced today. So she told us she was eight months and a couple of days pregnant," the couple said. "About an hour after we left we started getting text messages saying 'I don't know if I can do this.'"
The couple initially connected with Bess through an adoption agency. They say Bess told them she chose them as the adoptive parents.
They got a nursery ready but recently found out it was a lie.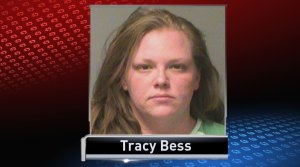 Investigators say Bess used information from a prior pregnancy to con them into offering financial support.
Adoption Associates of Iowa says scammers prey on parents who are eager to adopt. They recommend hiring an attorney and an adoption professional.
"If you go through the right steps you`re going to put someone between you and the birth mom you`re not going to hand any money over, you`re going to be working with a professional so if you really stick with the person you`ve hired to help you do this, you won`t get scammed," says Bill Pearce, Director of Adoption Associates.
Ankeny police arrested Bess on Friday. They say she accepted $200 from the DeWitt couple. She is charged with 4th degree theft.
Police say Bess did the same thing in 2011, using 19 different aliases in several states. She was also investigated in 2014 but no charges were filed at the time.