This is an archived article and the information in the article may be outdated. Please look at the time stamp on the story to see when it was last updated.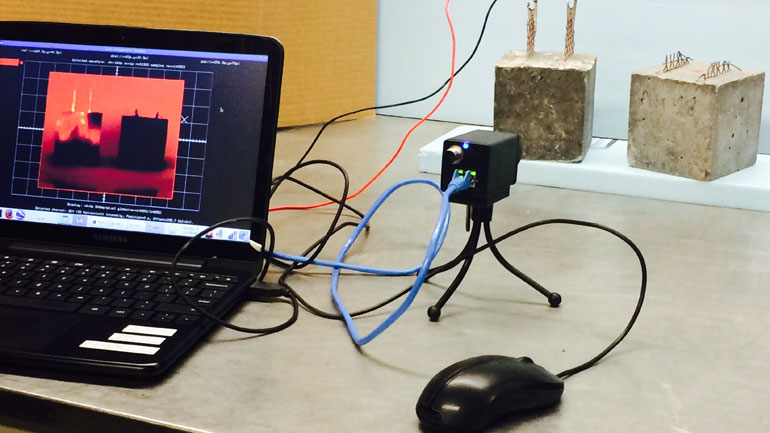 AMES, Iowa – It's a project that could completely change the way airports operate. Heated pavements would eliminate snow and ice on an airport runway in record time, and graduate students at Iowa State University plan to get the technology out of testing just as fast.
"These new technologies could prevent flight delays and keep airports accessible," said Halil Ceylan, an Iowa State associate professor of civil, construction and environmental engineering and director of the Program for Sustainable Pavement Engineering and Research at Iowa State's Institute for Transportation.
Ceylan and his students are working on a $750,000 grant from the Federal Aviation Administration – matched dollar-for-dollar by ISU – to develop and test three technologies by 2016.
"This provides a safe working platform for airport personnel and passengers," he said. "And it's environmentally friendly – airports don't have to use tons of de-icing salts. This also translates into reduced emissions and costs because airports don't have to treat the wastewater associated with de-icing of airport pavements, which is otherwise mandatory."
Ceylan says several U.S. airports, including one in Minneapolis-St. Paul, have expressed interest in testing the technology as soon as it's available.