This is an archived article and the information in the article may be outdated. Please look at the time stamp on the story to see when it was last updated.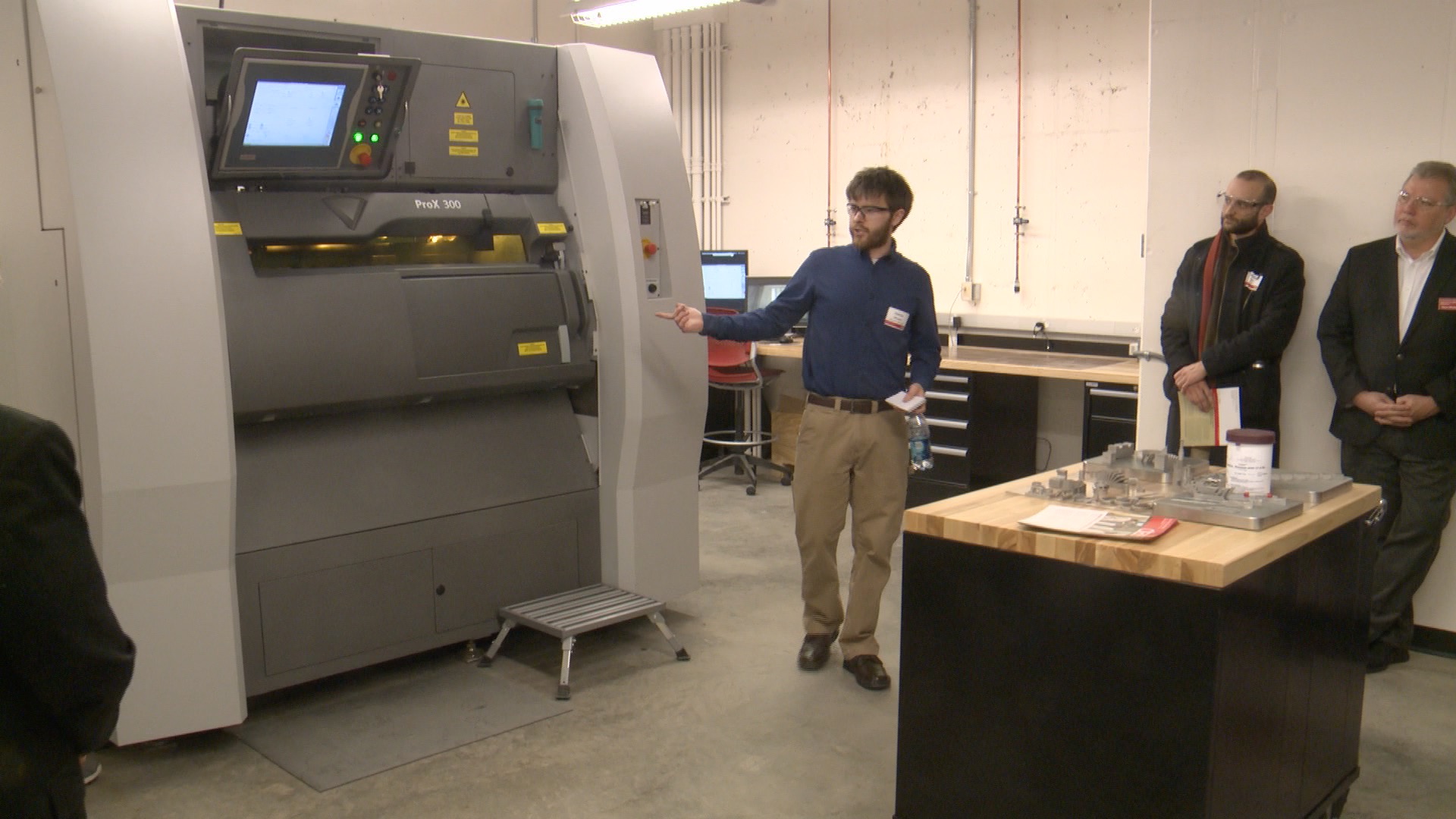 AMES, Iowa — The Iowa State Center for Industrial Research and Service, or CIRAS Thursday showed off their new 3D metal printer.
People have been familiar with plastic 3D printing, but this new technology will make it possible to design and print metal parts. The machine uses a laser and powderized metal to lay thin layers of metal, making it possible for Iowa manufacturers to design a part and build it over night.
CIRAS Director Ron Cox said this new technology will help Iowa be more competitive.
"Iowa has a lot of manufacturing, machinery manufacturing, a lot of metal fabrication," said Cox. "This is a game changer. It lets you design new products new way of doing things."
The $1 million unit was purchased with financial help from the federal government, the state of Iowa, and the College of Engineering.
"This is the latest and greatest," said Cox. "I can build overnight a single metal part that I designed yesterday."
The new laser printer has been building parts for Iowa manufacturers since last fall. ISU hopes to help more business who could benefit from this technology.
The unit will be available to Iowa companies wanting to speed production and be more competitive.