This is an archived article and the information in the article may be outdated. Please look at the time stamp on the story to see when it was last updated.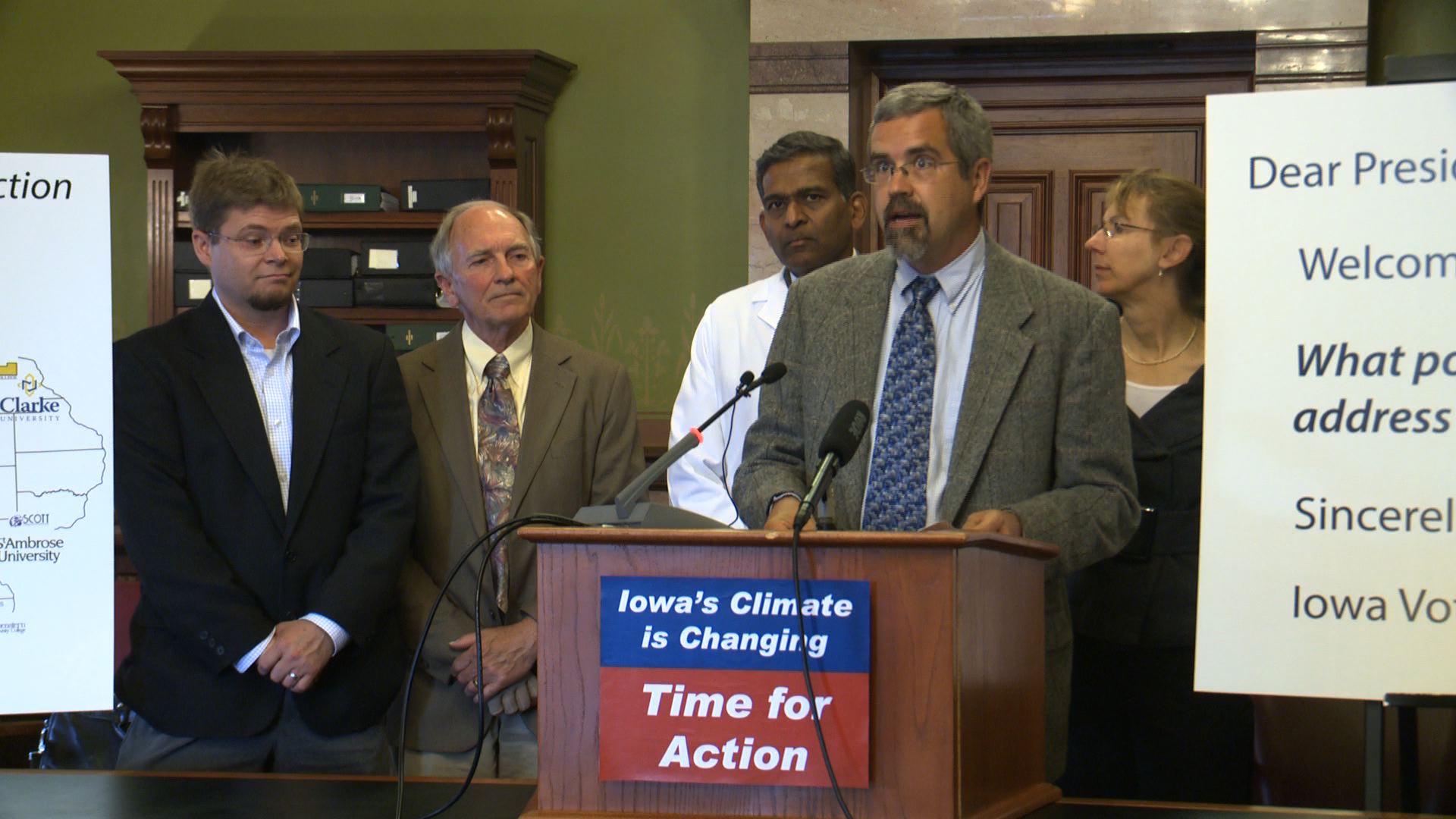 DES MOINES, Iowa —  A  group of Iowa scientists have issued a challenge to caucus-goers to bring up the subject of Climate Change.
A group of Iowa Scientists have presented a report called "Iowa Climate Statement 2015: Time For Action."
A statement released Monday lays out a concern that humans are adding heat-trapping gases to the atmosphere, adding to evaporation causing dry periods with little rain. The report also says "there is clear evidence that the frequency of intense rain has increased in Iowa over the last 50 years.
"Like most Iowans we take seriously the responsibility we have to help select the next leader of our country," said David Courard-Hauri, who is Director of Environmental Science and Program Policy at Drake University. "But we've been surprised in previous elections how little candidates from either party have talked about the impact on the global climate, and how it will affect citizens at home."
Chris Anderson of the Iowa State University Climate Science program shared that "13,959 peer-reviewed scientific publications diagnosed causes behind changes in measurements have pointed to humans as to the primary cause."
The group did not endorse any possible solution to the Climate Change issue, the main purpose is to raise the issue with presidential candidates.
The fifth annual statement, "Iowa Climate Change Statement 2015: Time for Action" was signed by 188 science faculty members and researchers from 39 Iowa colleges and Universities.