This is an archived article and the information in the article may be outdated. Please look at the time stamp on the story to see when it was last updated.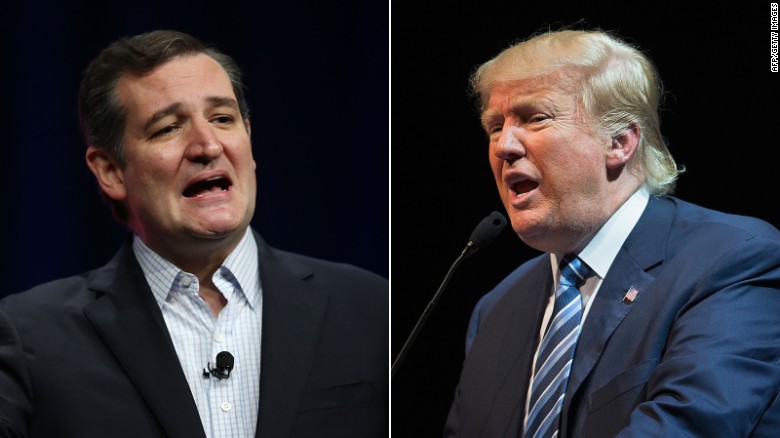 With three weeks to go before the Iowa caucuses, it's a two-man race between Ted Cruz and Donald Trump.
A new Bloomberg/Des Moines Register poll released Wednesday shows that Texas Sen. Cruz is on top in the first primary contest state with 25% support, ahead of Trump with 22%, though that's within the poll's 4.4 percentage point margin of error.
Florida Sen. Marco Rubio and Ben Carson appear locked in a battle for third place, with Rubio finishing third in the poll with 12% support, just in front of Carson in fourth with 11%.
Beyond those top tiers, no other candidate registers more than 5% support.
Rand Paul, who was eliminated from the main debate stage for Thursday's Fox Business debate because of his low polling, placed fifth in the poll with 5%, followed by Jeb Bush with 4%, and Chris Christie and Mike Huckabee with 3%.
Carly Fiorina and John Kasich both polled at 2% support, while Rick Santorum, the winner of the 2012 Iowa caucuses, received just 1%.
The Bloomberg/DMR survey also questioned respondents about their second choice candidates, which revealed that Cruz's position in Iowa is particularly strong. He is the "second choice" candidate of 23% of likely Republican caucus-goers, according to the poll, while Rubio is the second most popular alternative option, with 16% saying he is their second choice.
Trump's "second choice" support is 11%, ahead of Carson at 8%. The rest of the GOP field is clustered between 2-4% support as a second option, indicating that with weeks to go before voting, Iowa Republicans have entered a critical decision-making phase.
The poll was conducted among 500 likely Republican caucus-goers between January 7 and January 10.