This is an archived article and the information in the article may be outdated. Please look at the time stamp on the story to see when it was last updated.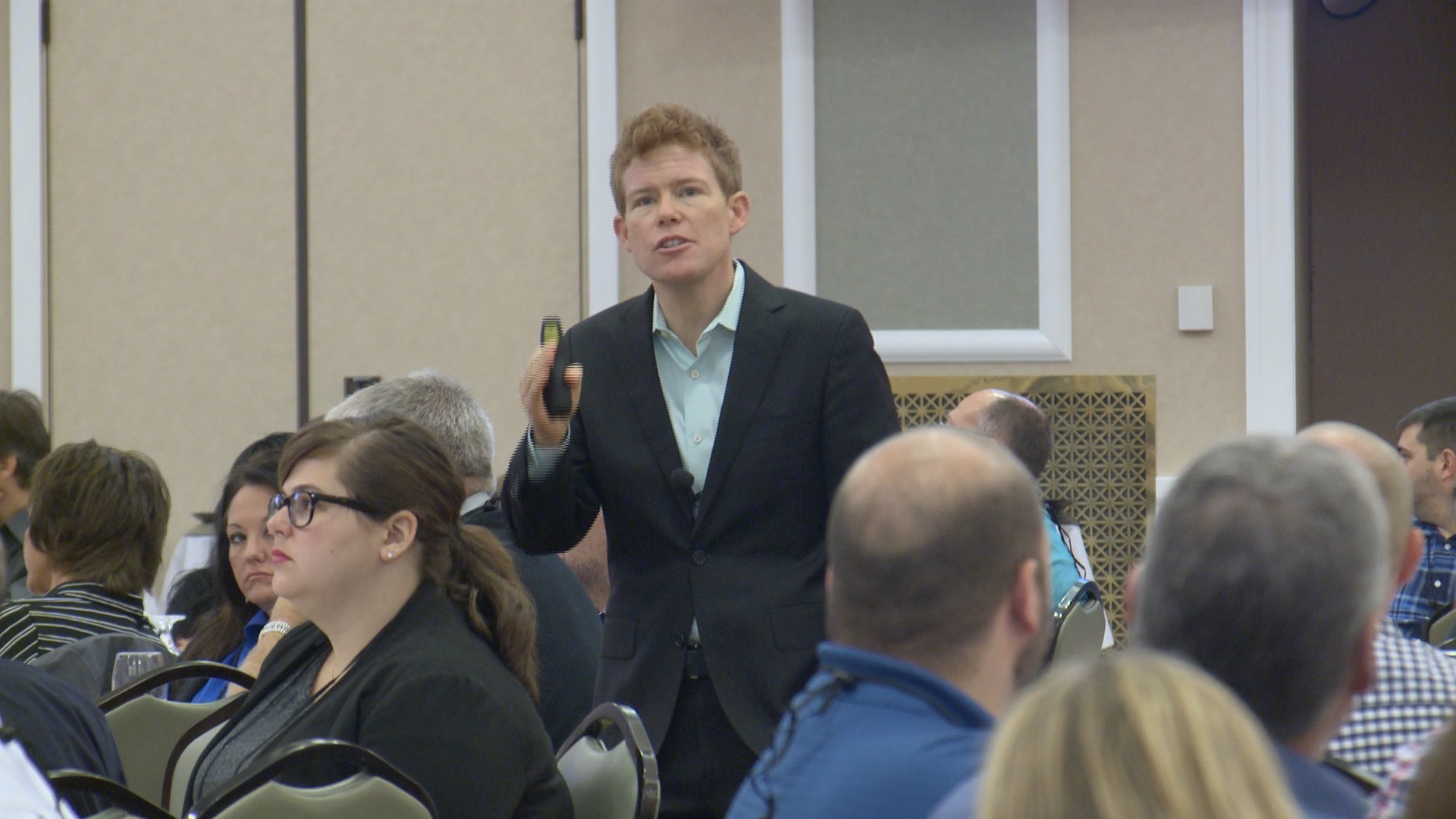 ALTOONA, Iowa – The Iowa Association for Energy Efficiency has been working for the past 29 years in the state to encourage more energy-efficient projects.
The group hosted the annual Energy Summit Wednesday with a call for Iowa contractors, energy product vendors, energy companies and others to look for ways to increase the profile of energy efficiency in the state.
Iowa has been known for wind energy, and now more solar, and this group wants to make sure people know the importance of energy efficiency.
"Our mission is to advance the art of efficient use of energy, we do a number of education events throughout the year," said Joel Logan of Ames, who is the Board Chair of the Iowa Association for Energy Efficiency. "I think Iowa is a leader in both energy efficiency, and renewable energy utilities in Iowa."
The group met at Prairie Meadows Hotel and Conference Center. A number of vendors were displaying energy-efficient lighting and other products.
"We have a wide range of membership we have just general energy users nonprofit organizations interested in energy efficiency," said Logan. "We have companies providing energy efficiency, we have utility providers we have a wide range of people just interested in promoting energy efficiency throughout the state."
The group hosted keynote speaker, consultant, Holmes Hummel, a former policy advisor, U.S. Department of Energy.
"Energy efficiency can make the transition to clean energy cheaper and faster and more beneficial," said Hummel. "Energy efficiency is the single largest action in the optimal pathway to de-carbonize energy systems, and for all these reasons energy efficiency is the very first fuel."