This is an archived article and the information in the article may be outdated. Please look at the time stamp on the story to see when it was last updated.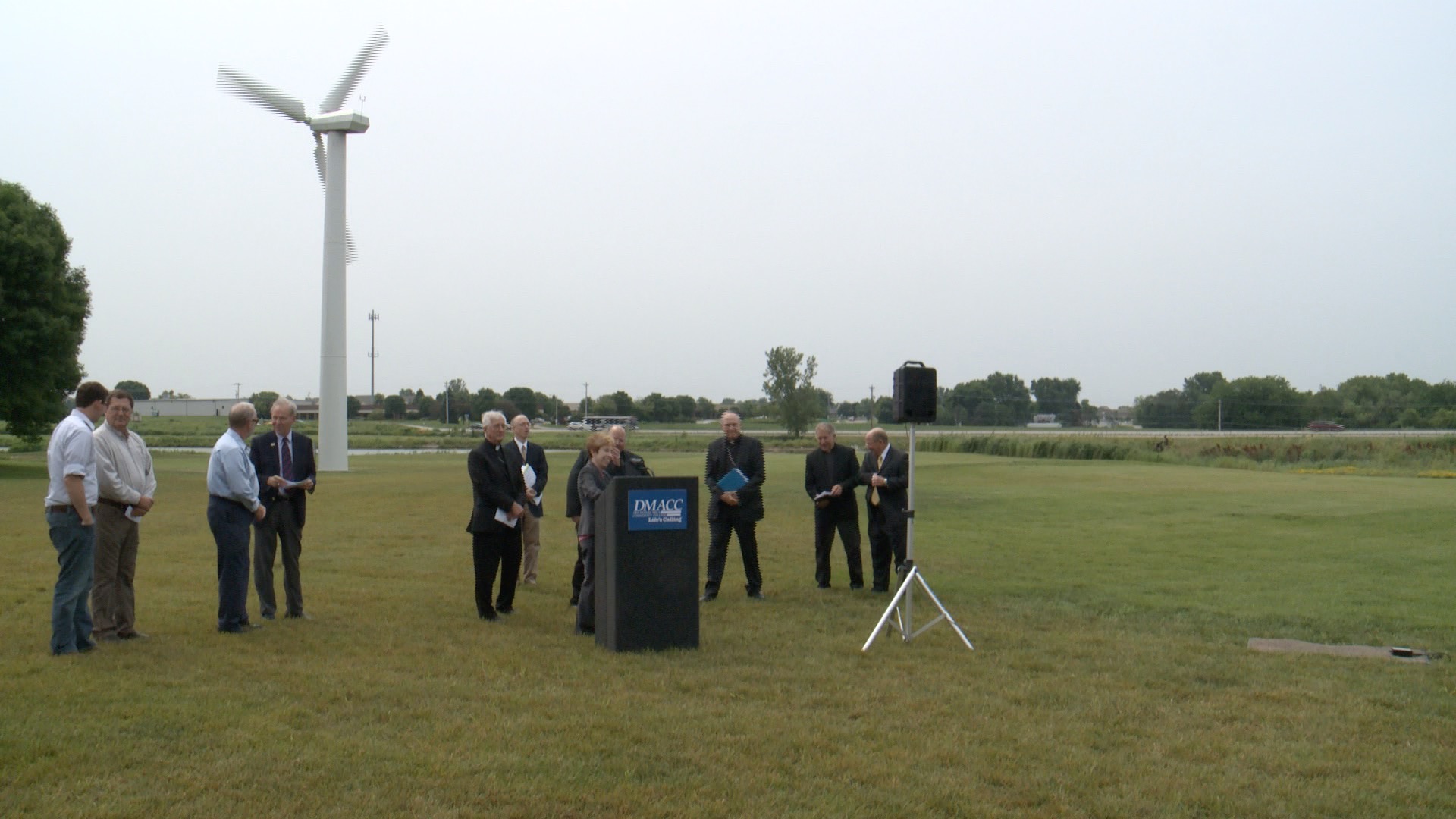 ANKENY, Iowa- Catholic leaders from the state of Iowa, along with interfaith, and energy advocates held a news conference to highlight the importance of the papal statement on climate change.  The document issued by Pope Francis was the motivation to urge Catholics to take this message to presidential candidates who are roaming the state.
Bishop Richard Pates in  a news release, encouraged Iowans to raise the issues with the candidates.
"We have a unique opportunity to keep the issue of climate change on the front burner, " said Pates.  "Ask not if, but how they work toward solutions on climate change."
The event was hosted by the organization Iowa Interfaith Power, and Light, which is a clean energy advocacy group.
"We know climate change is impacting the most vulnerable in our communities," said Rev. Susan Guy, of Iowa Interfatih Power and Light.  "Iowans of all faith traditions stand in support of Pope Francis' message in this encyclical."
Des Moines Area Community College hosted the event by the campus wind turbine. The school  trains technicians to work on wind power turbines.
A wind turbine developer spoke on the economic advantages of wind power in rural Iowa.