This is an archived article and the information in the article may be outdated. Please look at the time stamp on the story to see when it was last updated.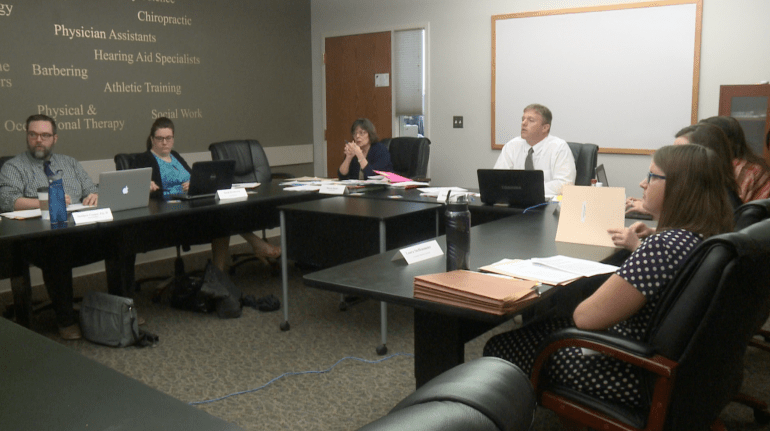 DES MOINES, Iowa – The Iowa Board of Psychology unanimously voted down a proposal Friday to ban gay conversion therapy in its administrative rules.
Board members all expressed support for banning the controversial therapy method, but said the place to do so isn't through a professional board, but rather through the state legislature. One board member cited national associations who have published reports on the subject as an example for his decision.
"They also summarized what probably needs to take place to end it. They talk about professional associations, they talk about federal legislation, and they talk about state legislation. They don't talk about psychology boards, and I'm afraid that I agree administrative rule is probably not the place to end it; the place to end it is legislatively," said Earl Kilgore, a board member.
Advocates for the ban spoke to board members at the meeting Friday morning, citing studies that indicate one-in-three LGBTQ Iowans are placed into gay conversion therapy; they also cited statistics showing an increased risk in suicide for conversion therapy patients. While board members called the practice unscientific, they maintained that it was not their place to ban it outright in the state; rather, they explained to advocates that the board's ethical code called for disciplinary action on the matter "on a case-by-case basis," also citing a lack of evidence that the method is used in the state at all currently.
Advocates say they understand the board's decision and are shifting their focus to state lawmakers in the coming 2017 legislative session.
"I could understand their board's thought process; and going through the administrative rules process, we knew was going to be an uphill climb, but we still have the legislative process," said Nate Monson, executive director of Iowa Safe Schools. "And it passed the Iowa Senate last session, and we hope to get it through both chambers. Governor Branstad's office has spoken more positively about something like an outright ban. It's a bipartisan issue – Governor Chris Christie signed it into law, the Republican governor of Illinois has signed it into law. So, it's not a Republican versus Democrat issue."
The Iowa Board of Medicine is also studying the issue.