This is an archived article and the information in the article may be outdated. Please look at the time stamp on the story to see when it was last updated.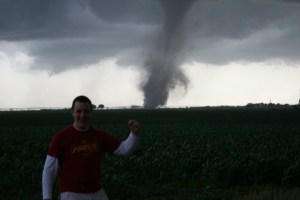 Our 13
HD
summer intern is Sam
Schreier
was storm chasing yesterday in Nebraska and saw this amazing tornado move across the road right in front of his chase vehicle.
Sam said the tornado passed about 150 yards straight over the hood of their car.
Sam even had time to get out and get the pic of a life-time! Way to go Sam. Glad you are safe.