This is an archived article and the information in the article may be outdated. Please look at the time stamp on the story to see when it was last updated.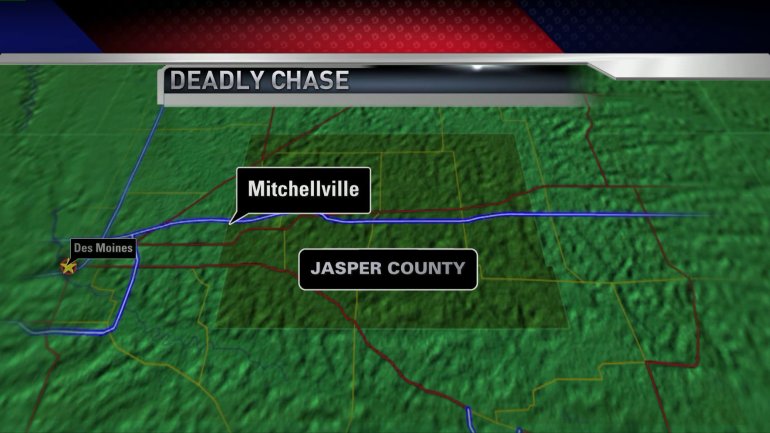 JASPER COUNTY, Iowa — A police chase over the weekend ended in a deadly head-on collision in Jasper County.
The Iowa State Patrol says Scott Trimble was speeding away from deputies on Interstate-80.
Mitchellville police used stop sticks on the road to try to stop him.
Trimble hit them, lost control, crossed the median and struck an oncoming semi truck.
Trimble died.
The semi driver wasn't hurt.