This is an archived article and the information in the article may be outdated. Please look at the time stamp on the story to see when it was last updated.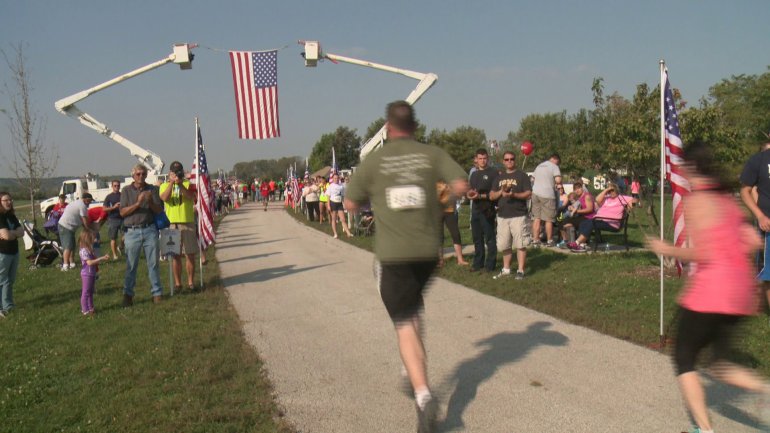 WEST DES MOINES, Iowa — The names of dozens of fallen Iowa service members were read one by one and their memories were at the top of mind.
"Soldiers, Marines, Coast Guard, and National Guard. Whatever service, they made the ultimate sacrifice," said Staff Sergeant John Trickler, a runner.
It all served as motivation for hundreds of runners who got off to a fast start and made one final push to the finish line.
At the 5th annual Remembrance Run, medals were handed out and the top three finishers even got plaques. Ask anyone who made their way around Raccoon River Park in West Des Moines and they'll tell you that it wasn't their time on the course that mattered.
"In this race, I try not to get caught up in winning. I just try to think about running for our family and running for the memory of Josh," said Erin Cahalan, a runner.
Cahalan and her cousin Megan Schoning ran for their cousin Josh who lost his life in Iraq in 2004.
"It's hard. We think of him every single day so it's nice to have an event like this to get everyone together," said Schoning.
Meanwhile, Trickler carried the memories of fallen soldiers on his back.
"There was "x" amount of casualties who lost their lives from Iowa. I ran with one pound for one casualty," said Trickler.
The run was hosted by a local non-profit called Iowa Remember. All proceeds from the run go towards a retreat for families of fallen service members.