This is an archived article and the information in the article may be outdated. Please look at the time stamp on the story to see when it was last updated.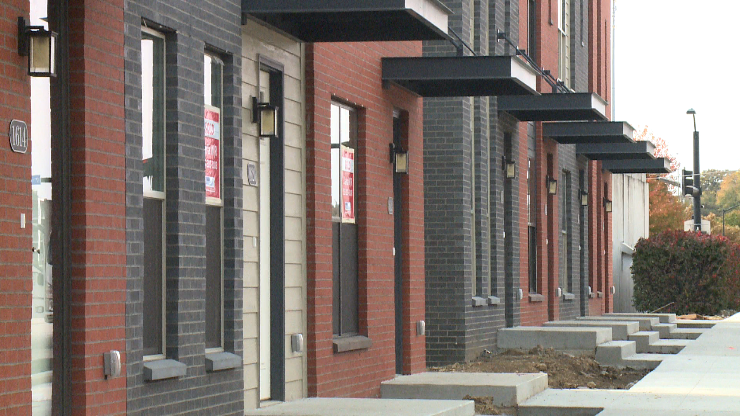 DES MOINES, Iowa – It's a good time to invest in townhomes in downtown Des Moines. That's what Hubbell Realty Company is saying, at least, after it sold all 27 units of its new development project on Grand and Ingersoll Avenues before they are even completed.
"They're a hot commodity for different age groups," said Tina Mowry Hadden of Hubbell. "You see a millennial moving in here because it's a home they can afford; you see empty-nesters moving into townhomes because it's that time of life where they want to have more freedom, and not be tied to a single-family home doing the yard, the snow removals, those kinds of things."
The last unit of the 27 to sell was closed on two weeks ago. The units range from $300,000 to $350,000. Hubbell says townhomes are so attractive right now, there's a waiting list for the townhomes at the company's next project downtown – the Bridge District in the East Village. Construction on that project is just now beginning.
The first tenants at Artisan Row will move in within the next month.