This is an archived article and the information in the article may be outdated. Please look at the time stamp on the story to see when it was last updated.
A woman is safe after a house explosion in Waukee Tuesday morning.
Neighbors say the explosion happened around 8:00 a.m. near 7th and Cherry and appeared to have happened in the basement of the home. When police arrived they were able to get the woman out of the home and she went across the street to wait while firefighters searched for her dog.
Firefighters found the dog, a black Scottie, and it was taken to a local pet hospital. A pet parakeet perished in the fire.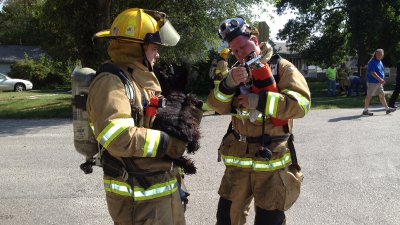 Fire crews were able to put out the fire quickly.
The fire was believed to have been started by a gas explosion. A man visiting a neighbor across the street works for a gas company in Wisconsin and he was able to shut off the gas after the explosion.