This is an archived article and the information in the article may be outdated. Please look at the time stamp on the story to see when it was last updated.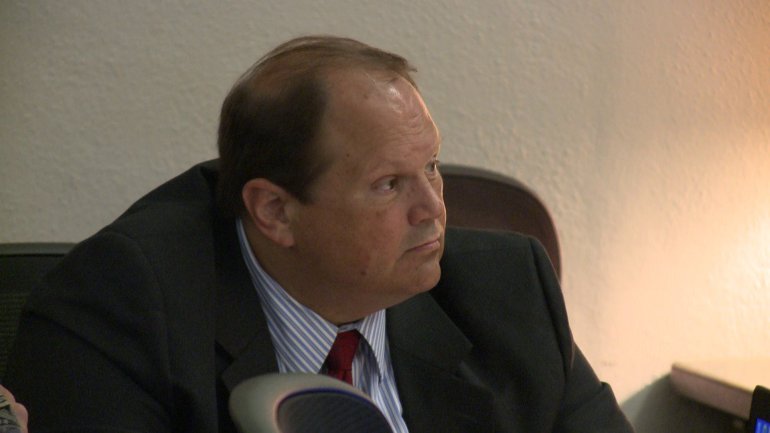 DES MOINES, Iowa — The criminal case of an Iowa man accused of rigging a lottery computer so he and associates could collect jackpot winnings continues Friday in Polk County court.
Eddie Tipton, the former Information Security Director for the Multi-State Lottery Association, was convicted of two counts of fraud in 2015 in connection with a Hot Lotto jackpot worth $16 million. Officials say he tampered with the computer that was supposed to randomly choose the winning numbers – allowing him to pick the numbers before the drawing and purchase a ticket with the winning numbers.
Investigators began looking into the case after a lawyer came forward just before the Hot Lotto ticket expired, trying to claim the prize in the name of a trust. Evidence was later found linking Tipton to several different people who tried to help him claim the prize anonymously.
Investigators say Tipton is the man shown in surveillance video buying the ticket for the Hot Lotto drawing back in 2010.
The Iowa Court of Appeals dismissed one of the fraud convictions against Tipton in July, but Tipton is facing more charges in connection with the case. Investigators say he and several other people, including his brother Tommy Tipton, are linked to similar cases of winning lottery jackpots in other states.
The hearing Friday afternoon is based on charges of ongoing criminal conduct and money laundering. The judge in the case is expected to rule on several motions by the defense to dismiss the case.