This is an archived article and the information in the article may be outdated. Please look at the time stamp on the story to see when it was last updated.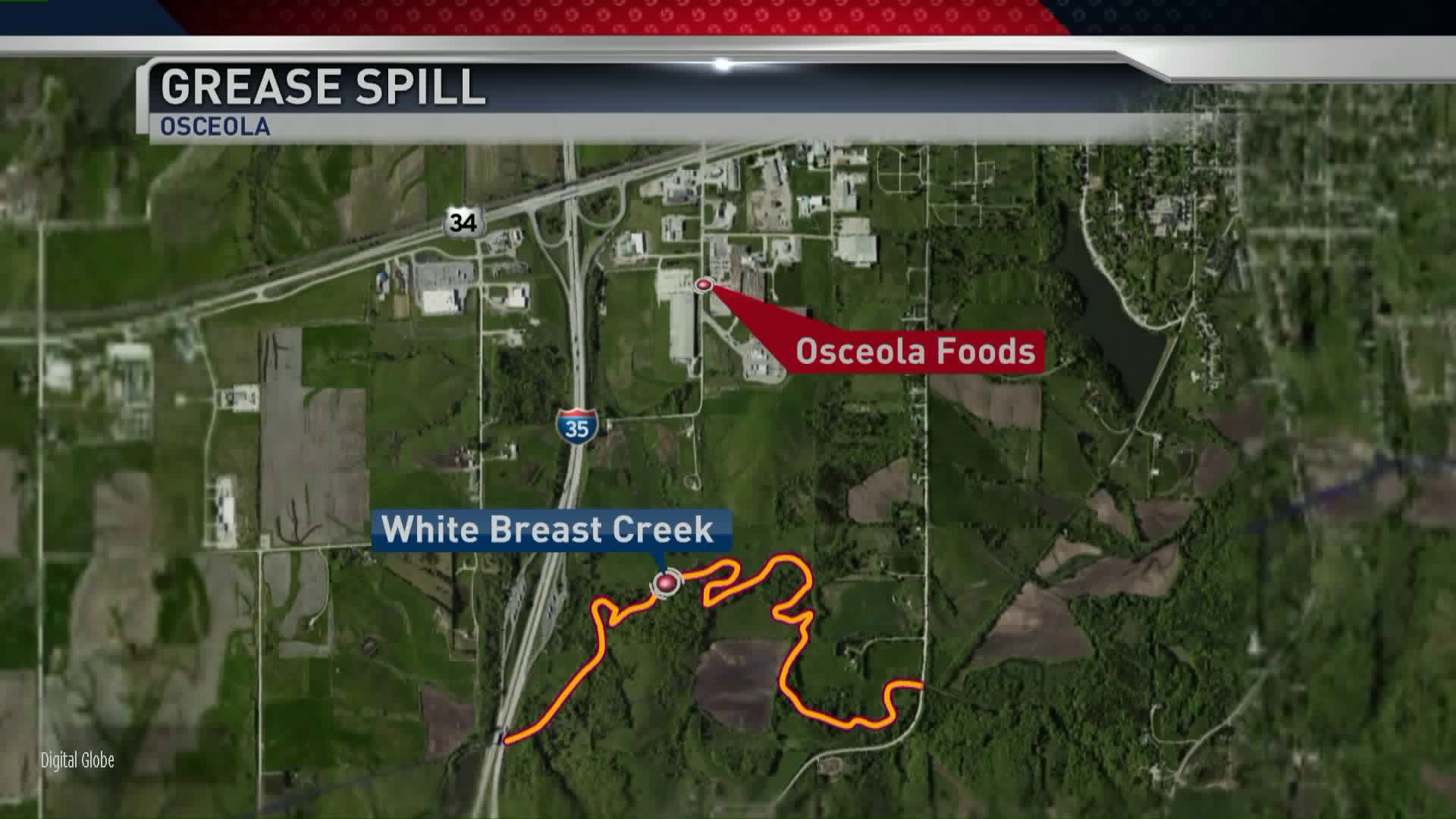 CLARKE COUNTY, Iowa — Officials are looking into a grease spill that's been linked to a fish kill in Clarke County.
Iowa Department of Natural Resources officials say a pumping station failed at Osceola Foods on Sunday morning. That caused grease to spill into a ditch that leads to White Breast Creek, just south of the city. Some small fish in the ditch were killed.
Officials say the grease is likely to reach the creek.
A clean-up effort is underway and officials say they'll consider restoring the fish population.