This is an archived article and the information in the article may be outdated. Please look at the time stamp on the story to see when it was last updated.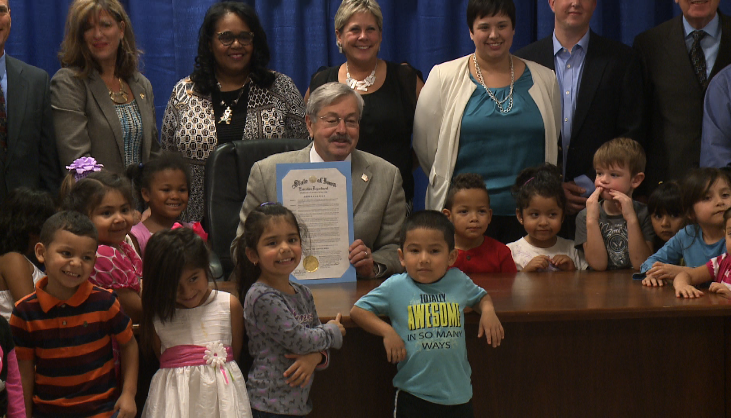 DES MOINES, Iowa – Governor Terry Branstad signed a proclamation Wednesday afternoon for Character Counts! Week.
The governor signed the proclamation at Conmigo Early Education Center in Des Moines, a bilingual preschool with 80 students and 15 bilingual teachers. The early learning center just recently began implementing the Character Counts! curriculum into its programming.
"It's one of the premiere teaching tools for children," said Claudia Brown, a parent and board member at Conmigo. "You are teaching them to be fair, honest, use the Golden Rule, and by doing that, you'll have the best citizens we can have."
Governor Branstad's proclamation comes a day ahead of the 2016 Robert D. Ray Pillar of Character Award ceremony, where former baseball player Casey Blake will receive the honor in Indianola.