This is an archived article and the information in the article may be outdated. Please look at the time stamp on the story to see when it was last updated.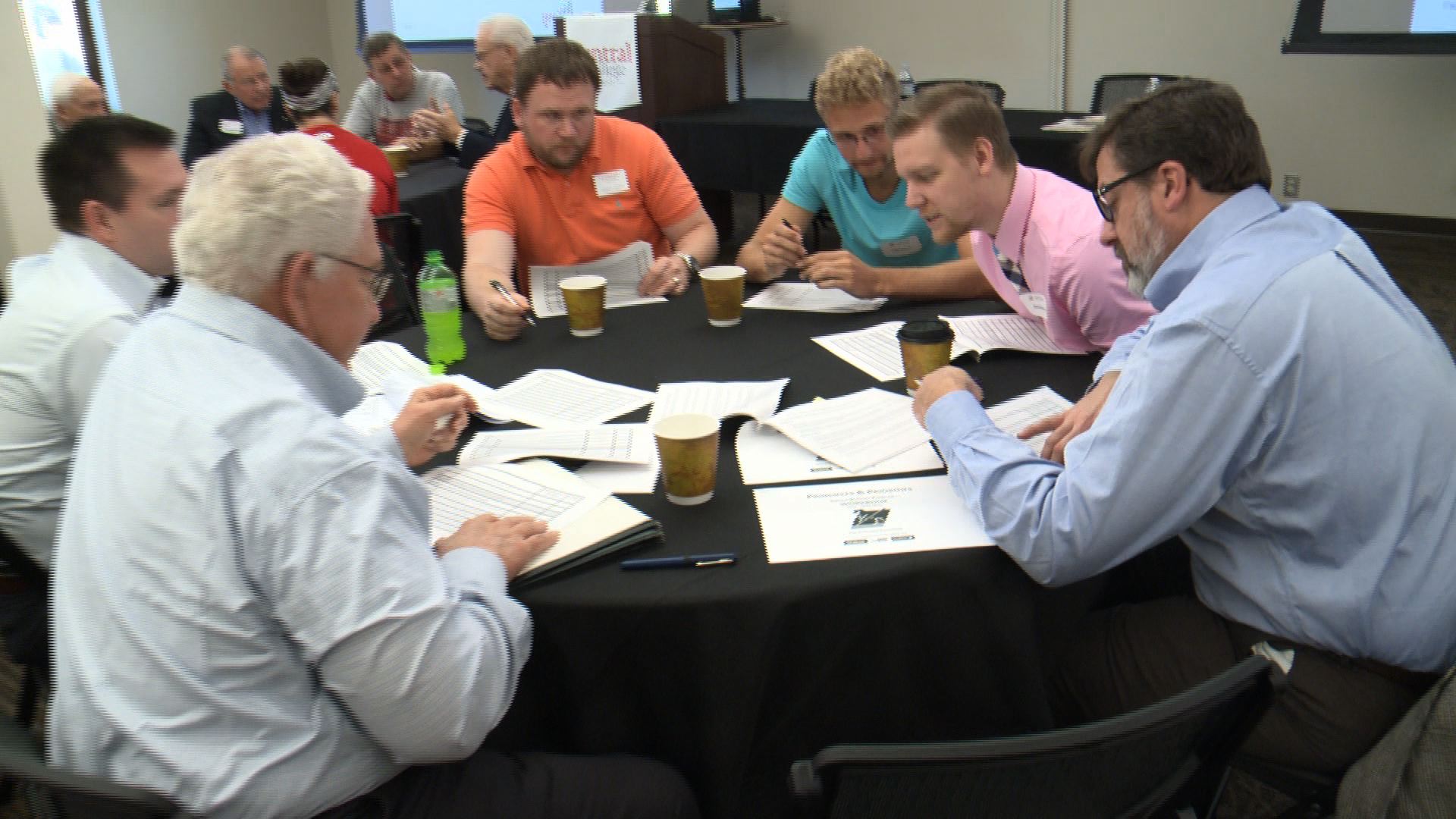 PELLA, Iowa- Central College students took some time to meet with members of older generations to try to come up with a solution to the nation's growing debt problem.  The non-profit Concord coalition, which is dedicated to reducing and eliminating national debt sponsored a budget exercise at Central. The purpose was to ask people how they would handle the problem.
Estimates are, within ten years over 75% of the nation's budget will be committed either to entitlement spending, such as social security, and the interest on the debt.  The country would have only 25% of the budget to use as discretionary spending.
To facilitate the exercise, two former Iowa congressmen can to Pella to keynote the event.  Former Northeast Iowa Congressman Republican, Tom Tauke, and former Central Iowa Congressman, Democrat Leonard Boswell spoke to the group.
Sara Imhoff of the Concord Coalition presented the two-hour exercise, where participants were given a series of choices to make regarding the budget.  Each choice had a score to show how it would impact national debt, either increasing, or reducing.
Student attendees were mixed in with older generations to give a balanced perspective to any solutions put forth.
The Concord Coalition is sponsoring events in Iowa prior to the Iowa Caucuses, so voters can ask candidates how they would deal with this problem.  Another forum on social security will be held next Tuesday at Grand View College in Des Moines.