This is an archived article and the information in the article may be outdated. Please look at the time stamp on the story to see when it was last updated.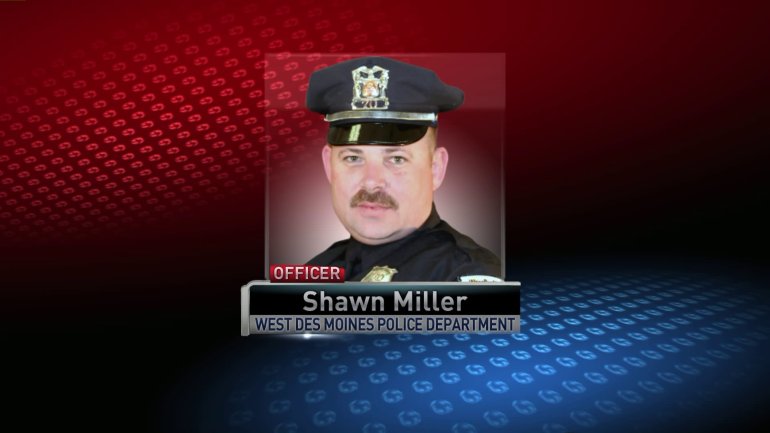 11:00 a.m. — Funeral service airing on WHO-HD 13.2 and WHOtv.com

After service — Processional to Iowa Veterans Cemetery in Van Meter
WEST DES MOINES, Iowa – A West Des Moines police officer killed in a traffic accident last week will be laid to rest today.
Officer Shawn Miller was killed in a crash along Highway 169 near Interstate 80 in Dallas County Wednesday afternoon.
The funeral begins at 11 a.m. at St. Francis of Assisi Catholic Church in West Des Moines. Officer Miller will be buried at the Iowa Veterans Cemetery in Van Meter.
More than 1,000 police officers are expected to attend the service and participate in the funeral procession. Officers will be attending from as far away as Oregon.
A memorial fund has been established for Miller through the Des Moines Police Officers Credit Union, click here for more information.
Condolences and memories of Miller may be shared with his family by clicking here.