This is an archived article and the information in the article may be outdated. Please look at the time stamp on the story to see when it was last updated.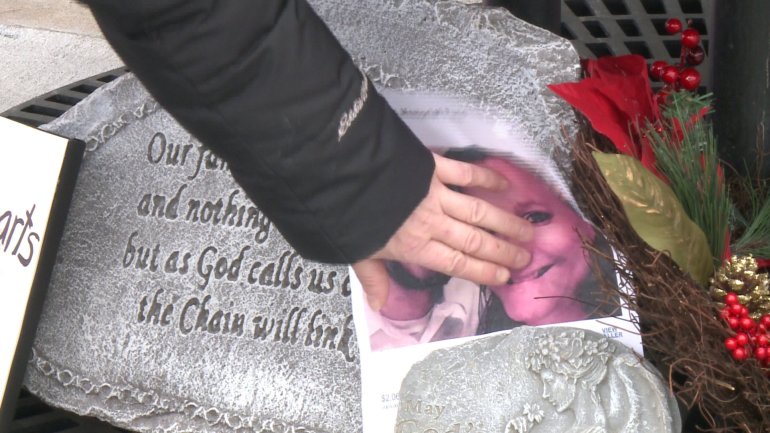 PELLA, Iowa – With the pharmacy now open at the Pella Walmart, some people would pause for a minute at the memorial before picking up their prescription, paying respects to three strangers who died when a pickup truck barreled through the front doors on Thursday.
Others came with pictures in hand and sadness in their hearts as they honored a late friend.
"Losing someone close to you, it breaks your heart" said Amanda Nederhoff.
Nederhoff lost her friend Lindsey Rietveld in the crash.  The 29 year-old Walmart employee worked with Nederhoff at the Pella Christian Opportunity Center, where she helped people with disabilities.
"Everybody at the plant is very devastated about what happened to her, especially for her husband. She was a good friend, very caring, very kind, gentle, laid back person and she really cared about the people supported at COC" said Nederhoff.
Nederhoff says she was shocked by the news.
"My mouth dropped when I found that out. I knew her husband Robert, and I felt very sad for him because I also lost someone very close to me, so I know how he feels" she said.
Nederhoff says she will make her lasting memory of Lindsey, a happy one.
"The last thing I remember of her was her smile, her laughter, and she always had a really good attitude" she said.
With the tragedy comes a shadow that hangs over a town normally filled with the holiday spirit this time of year.
"It's been a little more somber.  A lot of college students are talking about it, a lot of faculty and staff are mentioning it in class" said Central College student Emily Van Gent.
"I think it just really hits home because it could have been any of us. We all go to Walmart when it's Christmas time and everyone's shopping, and it's just so sad, so sad" she said.
Nederhoff says that her co-workers at the Christian Opportunity Center are privately raising money to help pay for Lindsey's funeral costs.
The two others who died were 31 year-old Walmart employee Carrie Zugg, and a 76 year-old shopper Ruth Jean DeJong.