This is an archived article and the information in the article may be outdated. Please look at the time stamp on the story to see when it was last updated.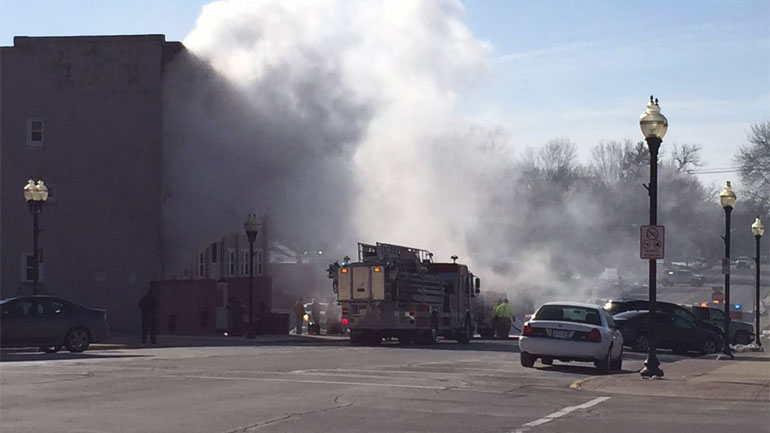 NEVADA, Iowa – Fire damaged a Nevada apartment complex Thursday.
Crews responded to the building, located at 916 Sixth Street, at about 9:50 a.m. Crews located smoke coming from a first floor unit. Emergency responders removed a man from the unit, he was taken to Story County Medical Hospital and later transferred to Mercy Hospital in Des Moines. His injuries are not believed to be life-threatening.
The unit suffered extensive damage. The first floor of the complex suffered smoke damage.
Story County Emergency Management is assisting with relocating displaced residents.
The cause of the fire remains under investigation.