This is an archived article and the information in the article may be outdated. Please look at the time stamp on the story to see when it was last updated.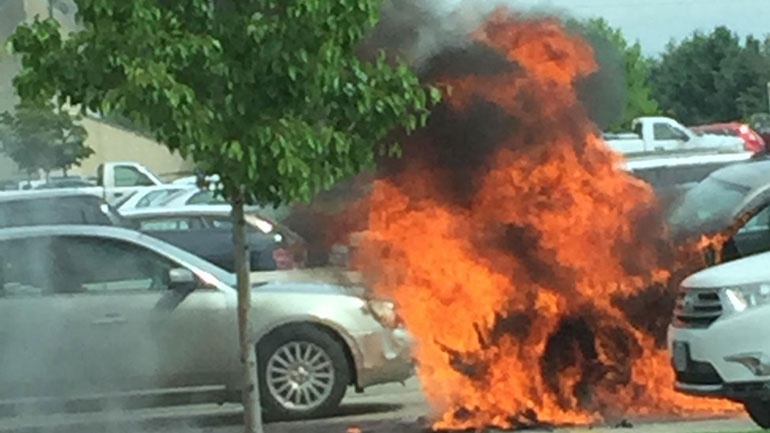 WEST DES MOINES, Iowa – Shoppers at a West Des Moines grocery store got quite the surprise when they walked into the parking lot Friday morning.
Firefighters responded to Whole Foods, located at 4100 University Avenue, at about 11:15 a.m. on a report of a vehicle on fire.
Crews were able to quickly extinguish the flames.
Witnesses said that no one was injured.