This is an archived article and the information in the article may be outdated. Please look at the time stamp on the story to see when it was last updated.
DES MOINES, Iowa -- A not-so-subtle reminder about a big part of Iowa's past showed up last week.
Imagine, you live in this Des Moines house and you go to bed one night.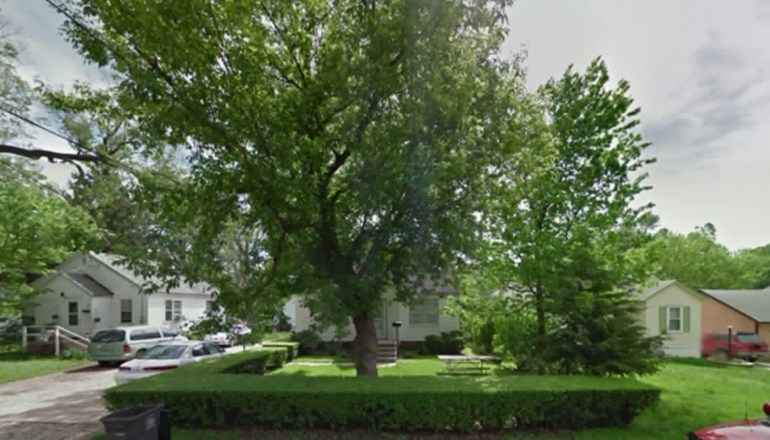 You hear a bunch of strange noises overnight, and when you wake up, you see the huge tree in your front yard is just gone.
You just became the victim of a 40-foot sinkhole. That's what happened to a Des Moines man early Wednesday morning.
Susan Kozak, chief of the state's Mine and Minerals Bureau, said the sinkhole is likely the result of a mine shaft where workers went down into the ground to explore.
"You would expect that there's native material all around that that wasn't disturbed by mining. So we figure that's pretty solid," Kozak said. "It's a collapse right down that shaft, then you see the surface effects. Typically it's a circular feature of the subsidence."
Statewide there are 6,000 abandoned coal mines in 38 counties.
Kozak said there are two counties to watch in particular outside of Des Moines, and that's Mahaska and Marion counties. But she's not saying that if you live there, you should expect your front yard to disappear too.
But those two counties have heavy concentrations of surface mines, so sinkholes are a definite possibility. Most mines across the state haven't been used in nearly 100 years.
Environmentalists realized how toxic the coal could be and the industry died in Iowa.
What happened in Des Moines on Wednesday shows that we're still dealing with the aftereffects all these years later.
Is your house on top of an abandoned mine?  Here's a map from the Department of Natural Resources that will tell you.
Up next...
We found out why a metro mayor cannot pick up some of the trash in his own town. On Part 3, see who that burden actually falls on.
About the Insiders
The Insiders with Dave Price features in-depth conversations with top politicians, decision makers and influencers from Iowa and across the country. It's Iowa's Sunday morning tradition that provides unique insight into what's happening, and it's the show that holds elected officials accountable.
Catch the Insiders Sunday at 9:30 a.m. on Channel 13.