This is an archived article and the information in the article may be outdated. Please look at the time stamp on the story to see when it was last updated.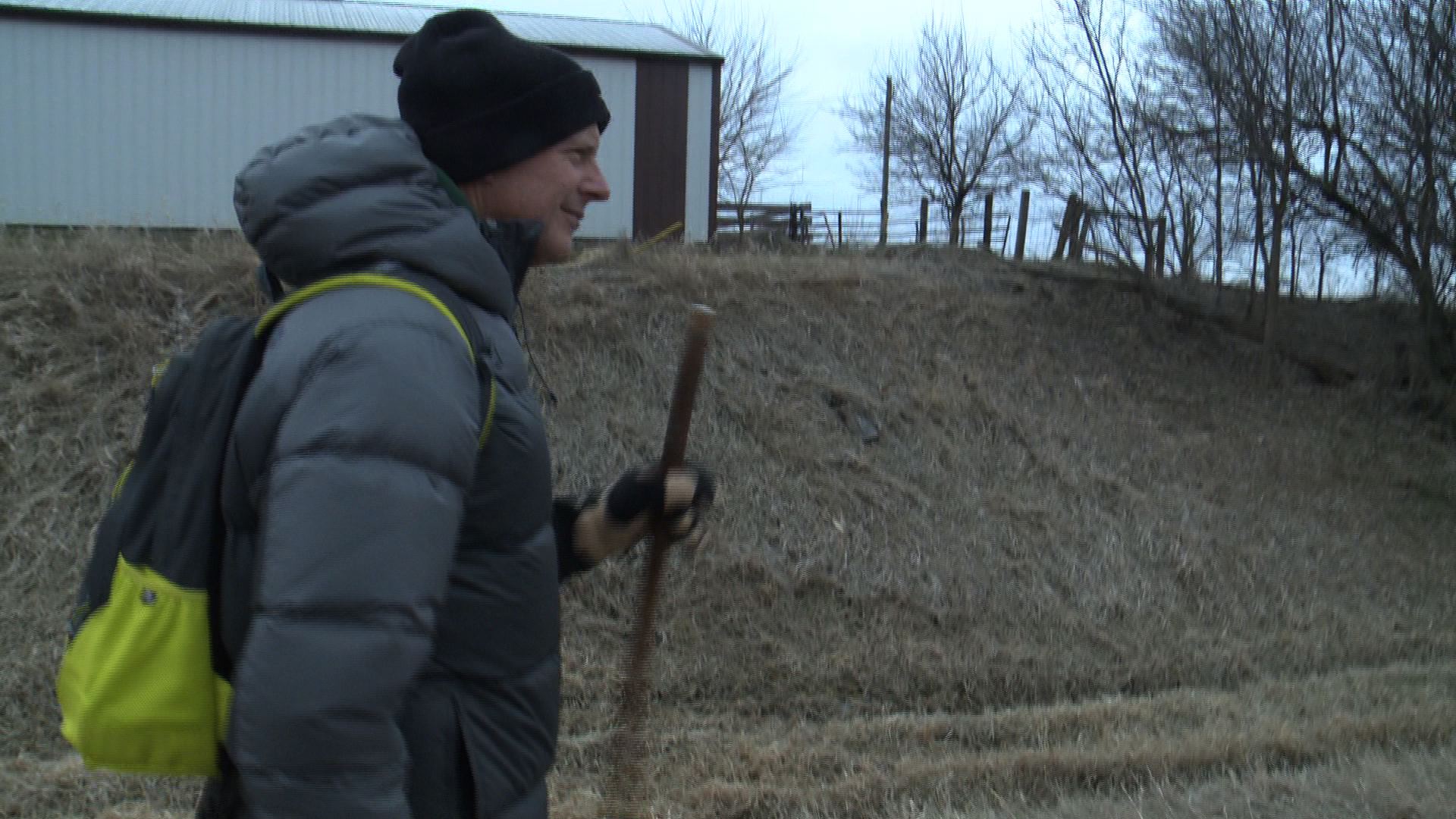 CAMBRIDGE, Iowa- Ed Fallon of Des Moines is walking across the State of Iowa to highlight his opposition to the Dakota Access Pipeline. Energy Transfer Partners are proposing the underground pipeline to cross Iowa diagonally from the northwest corner of the state to the southeast corner of Iowa, 18 counties total. The line would move crude oil from the Bakken Oil Fields in North Dakota to a pipeline terminal in Illinois, eventually connecting to refineries.
Fallon is a former state legislator, and environmental activist who last year walked on the Great Climate March across America, is on another walk. Fallon's current 40 day walk is to cover the 400 mile pipeline route across Iowa. Fallon began the walk near Donnellson in southeast Iowa, and is in Story County near Cambridge on Monday.
"This pipeline has no benefit to the people of Iowa,it's not like a road or a water line," said Fallon.  "A lot of the people I'm meeting have never heard from anybody but a pipeline representative, the only people they've heard from are the ones who want this pipeline."
Fallon highlights his walk with daily emails on people he meets along the way.  He also calls into a radio talk show he founded and hosts, except when he is walking. Fallon also walks to talk with people about other concerns.
"I talk about climate change, about water quality, we already have water quality problems in Iowa if a pipeline breaks it's gonna make it a lot worse," said Fallon.  The activist also talks about eminent domain.   "That's something I worked a lot on as a state lawmaker," said Fallon. "I worked on 3 different eminent domain bills,every one of them tried to  give property owners more protection."
"The focus is to put the brakes on a bad idea, the proposed pipeline," Fallon wrote at the start while walking. "I've not even taken my first step of my walk, and I'm already meeting landowners opposed to the Bakken Oil Pipeline," wrote Fallon.
The proposed pipeline has been promoted by Laborers International  Union workers of Des Moines as it is projected to bring 4000 jobs during construction to Iowa. Fallon counters that argument, "I've met one person who thinks it's okay to take someone's land to give somebody else a job."
Fallon has had days where he encountered bitter cold, and aching limbs, but yet he presses on.   "One's life has to be about some bigger purpose I can't think of a more important cause right now,trying to stop this pipeline."