This is an archived article and the information in the article may be outdated. Please look at the time stamp on the story to see when it was last updated.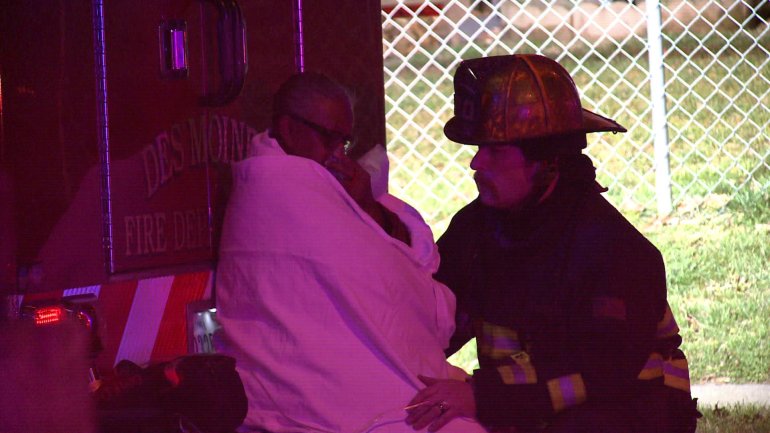 DES MOINES, IOWA – The Des Moines Fire Department estimates that an early morning fire at a metro apartment complex caused $70,000 worth of damage.
Firefighters got the call around 2:30 Tuesday morning that a fire had broken out in a third floor apartment at the Logan Park Apartment Complex.
"The smoke detectors went off first. It was the early notification of the fire alarm and the smoke detecting system that notified the occupants and gave them that opportunity to respond immediately while the fire was still small" said Des Moines Fire Department Capitan Mark Dooley.
It took the fire department less than an hour to get the 35-40 occupants out of the building and knock down the fire. However, because of fire and water damage, three of those residents were not allowed back into their apartments.
The American Red Cross of Central Iowa stepped in to help the three displaced residents.
"We're able to respond to small house fires, apartment fires whatever, immediately because of those donations. We've assisted more than 350 individuals, and that's just in Polk County" said Red Cross Spokesperson Kara Kelly.
The Red Cross can provide a place for fire victims to stay and money for things that need to be replaced.
This time of year we're looking at maybe boots, coats, warmer clothing, things like that that when you're running out of your home in the middle of the night you don't think to grab" said Kelly.
The fire department has not determined a cause of the fire, but is warning that this time of year they see an uptick in preventable fires.
"What tends to happen is that we have a lot more people gathered in areas, you can have cooking fires because we're entertaining and we take our eyes off of the cooking. We have heating units, so if you have improper heating things going that can be a risk" said Dooley.
Dooley is offering some general tips to help prevent holiday fires.
When you cook please make sure you keep an eye out on whatever you're cooking. Making sure we don't use extension cords as an opportunity to move power. Extension cords are just temporary. No open flame candles" he said.
No one was injured in the fire.