This is an archived article and the information in the article may be outdated. Please look at the time stamp on the story to see when it was last updated.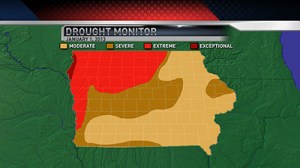 According to the Iowa Department of Natural Resources, the state's drought conditions improved considerably by the end of 2013.
Ground conditions started off less than favorable a year ago although in the first half of the year rainfall was about seven inches above normal.
April and May were the wettest months on record.
However, in the second half of the year weather started to dry over portions of western and southern Iowa, especially in July and August.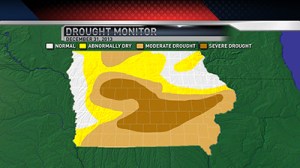 Rains returned in October, but November and December had lower than normal precipitation totals.
Drought conditions improved dramatically during the course of the year but there were still parts of the state that were experiencing moderate drought by December`s end.