This is an archived article and the information in the article may be outdated. Please look at the time stamp on the story to see when it was last updated.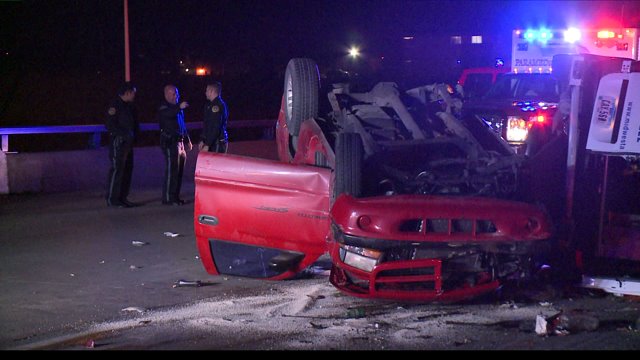 DES MOINES, Iowa — The driver of a pickup truck that crashed into an ambulance Saturday has died.
Stanley Paulsen, 66, died of injuries he suffered in the crash.
The crash happened Saturday at East 6th Street and the intersection of the I-235 westbound on-ramp.  The two-man crew from Midwest Ambulance Service was running lights and sirens as it went through the intersection just after 7 p.m. Saturday.  The truck driven by Stanley had a green light.
"The investigation indicates that the ambulance was operating with lights and sirens and would have legal ability to go through the red light.  The other vehicle does have to yield to an emergency vehicle that is already in the intersection," explained Des Moines Police Sgt. Jason Halifax.
No charges have been filed in the case.
Witness Byron Jarrett was driving home with his kids at the time of the crash.
"It was just a big dust, debris.  Everything flying up," described Jarrett.
The ambulance was on its side and the truck had flipped and landed upside down.  Jarrett says he and other passersby stopped to help the ambulance crew and Stanley and his passenger, Anthony Stigall.
"I forced the door open some more. I kicked it all the way open as much as possible.  I'm like we need to get the guy out of here so we pulled the older gentleman out," said Jarrett.
Stigall was taken to the hospital, but was not seriously hurt.
Both members of the ambulance crew, Scott Rivers and Daniel Butz, were taken to the hospital for treatment.