This is an archived article and the information in the article may be outdated. Please look at the time stamp on the story to see when it was last updated.
Iowans are well-known for their love of Busch Light beer — even the brew's maker calls Iowa "the unofficial capital of Busch Light" — and now an Iowa couple could get the best wedding gift ever.
Busch beer is looking to be the official sponsor of a wedding.
The company is holding a contest where one couple will win a unique wedding experience including plenty of Busch beer and a pile of cash — $25,000. The pair will also have a special guest to officiate the ceremony — the Busch Guy.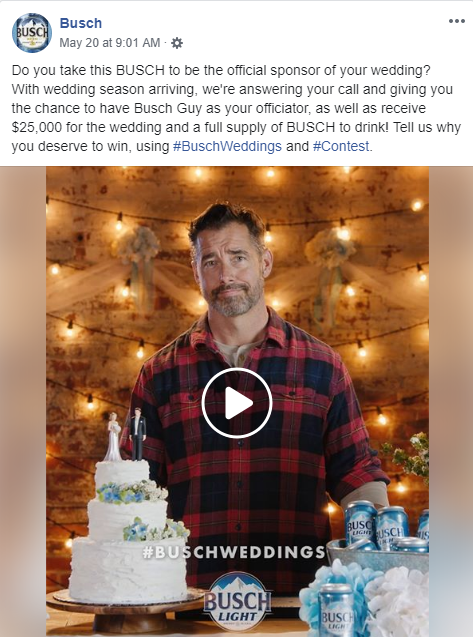 The contest was announced Monday on the beer's Facebook page and will be open until May 31st. To enter, comment on the post using #BuschWeddings and #Contest and tell them why you deserve to win.
"There's a new officiant in town. This wedding season the Busch Guy is open for booking, ready to bring a whole lot of cheer and a whole lot of beer to your big day," the Busch Guy says in the video announcing the contest.