This is an archived article and the information in the article may be outdated. Please look at the time stamp on the story to see when it was last updated.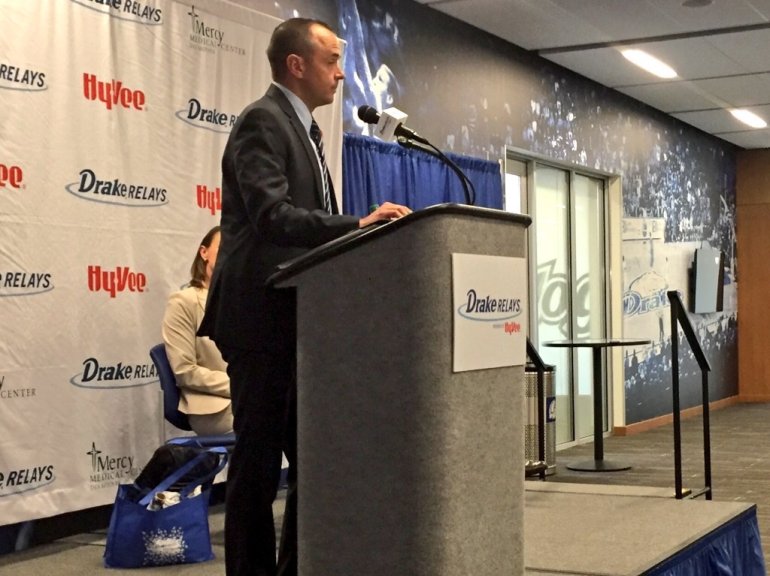 DES MOINES, Iowa — Drake University has a new Drake Relays director.
Blake Boldon will replace Brian Brown, who held the position for 11 years before leaving for a job at Missouri.
The announcement was made Tuesday, but Boldon was officially introduced at a press conference Wednesday morning.
Boldon was previously the executive director of the Indianapolis Monumental Marathon.
An Iowa-native, Boldon won a state track title at Drake's Blue Oval in the 1,600 meters in 1998 and also a Drake Relays title in the 1,500 meters in 2003 while competing for Missouri State.
The 2017 Drake Relays are scheduled for April 26-29.