This is an archived article and the information in the article may be outdated. Please look at the time stamp on the story to see when it was last updated.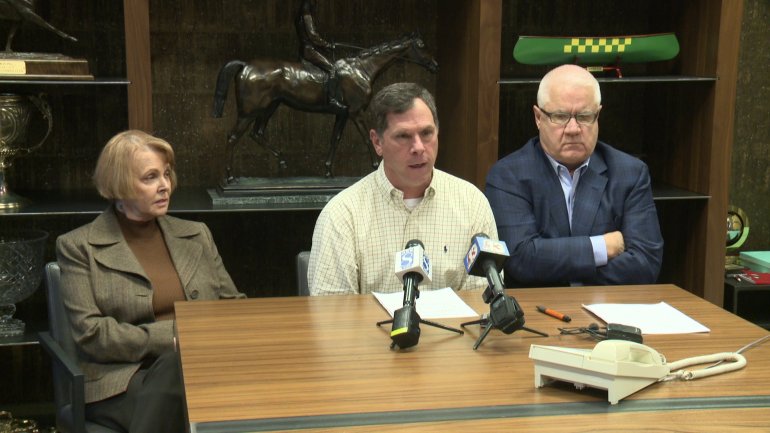 DES MOINES, Iowa – Drake University is responding after a fired athletic trainer filed a complaint with the Iowa Civil Rights Commission, claiming he was terminated because of a medical condition.
Scott Kerr, 61, worked for the university for more than three decades and was the head athletic trainer when he was fired on September 2nd.
Kerr says his medical condition requires him to drink large amounts of water to stay hydrated. Kerr says he was diagnosed in 2010 with neurally mediated syncope. Kerr also says he has an enlarged prostate, due to his age. As a result of both of those factors, Kerr says he experiences frequent urges to urinate.
The medical issues came to a head on August 29th, when Kerr was working alone over the noon-hour in the training room.
"He was cleaning out a metal whirlpool (tub) and using it to rinse dirty containers when he had a sudden urge to urinate," said attorney Jerry Crawford of Crawford Mauro Law Firm. "He was alone in the training room and urinated in the tank, rather than on the floor, knowing he would not be able to make it to a restroom," said Crawford.
Crawford says Kerr then scoured the tub using Soft Scrub and bleach.
The issue was brought to the attention of his then boss, Athletic Director Sandy Hatfield-Clubb,  and she told him that he had made the wrong decision.
The university initially refused to comment on the issue, citing personnel policies, but has now released a statement to Channel 13's Michael DaSilva. It reads:
"Personnel matters are taken very seriously at Drake University and out of respect for everyone involved Drake works hard to preserve their confidential nature. However, given Mr. Kerr's decision to open this matter to public discourse, Drake University is compelled to take the extraordinary step of providing a more detailed response to Mr. Kerr's accusations.

Mr. Kerr was terminated for his decision to urinate in a training room whirlpool that is utilized by the student athletes under his care, and his failure to report that behavior until the female colleague who witnessed his behavior insisted that the matter be reported two days later. Mr. Kerr did not request an accommodation for any medical condition prior to the events in question nor prior to the termination decision being made by Drake University. Sandy Hatfield Clubb consulted with human resources, university counsel, and university leadership before taking action in this case. She gave full consideration to Mr. Kerr's many years of service and felt the weight of the respect and concern that she personally feels for Mr. Kerr. However, Mr. Kerr's conduct rendered it impossible for him to continue as Drake University's head athletic trainer. Drake University looks forward to presenting the Iowa Civil Rights Commission with a comprehensive depiction of Mr. Kerr's conduct and the conscientious decision-making process that led up to his separation, and Drake's position that Mr. Kerr was terminated for his decisions and conduct and not due to any unlawful discrimination."
Roxanne Conlin, on behalf of Scott Kerr, released the following response to Drake's statement :
"The notion that Drake gave any meaningful consideration to Scott before firing him is simply false and revisionist history.  Within fifteen minutes of Scott reporting what occurred, the Drake athletic director ordered Scott to leave the building.  The athletic director then terminated Scott before giving him a chance to consult with his doctor to obtain a diagnosis or treatment.  Drake's athletic director gave virtually no consideration to Scott, his years of service or his sensitive medical issue before choosing to fire him after 31 years of sterling performance.  It would be surprising if the Iowa Civil Rights Commission gave any weight whatsoever to this ridiculous defense.  In the statement issued by the university, the administration admits that Scott was fired for something directly related to his condition of disability. It doesn't matter who the athletic director and administrators consulted with if their actions violated the law.  And they did."
Kerr's attorneys do plan on moving forward with litigation following the review of the complaint by the Iowa Civil Rights Commission.