This is an archived article and the information in the article may be outdated. Please look at the time stamp on the story to see when it was last updated.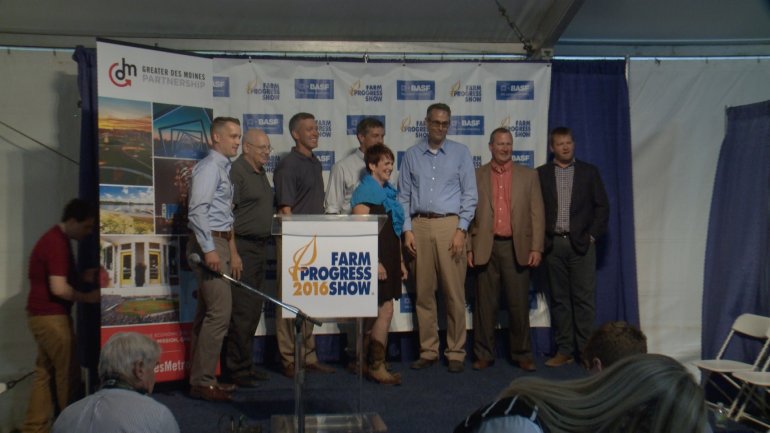 BOONE, Iowa — The Greater Des Moines Partnership Tuesday announced four investors to support a new startup business accelerator. The effort would focus on encouraging new technologies in the agriculture sector.
The new sponsors are DuPont Pioneer, Farmers Mutual Hail Insurance Company, John Deere, and Peoples Company.
"The accelerator will leverage entrepreneurial activity that will advance the future of agriculture, by accelerating the growth of startups that are cultivating cutting-edge technology," said Jay Byers, CEO of the Greater Des Moines Partnership. "Today's announcement is an example of Central Iowa celebrating its agricultural roots leveraging that key industry into further economic growth."
The Ag-Tech Accelerator will be modeled after a Global Insurance Accelerator the Partnership began in 2014. That effort has so far seen six start-up companies.
The Ag Tech Accelerator will be governed by a board, and will hire an executive director, and will have its first class in 2017.