This is an archived article and the information in the article may be outdated. Please look at the time stamp on the story to see when it was last updated.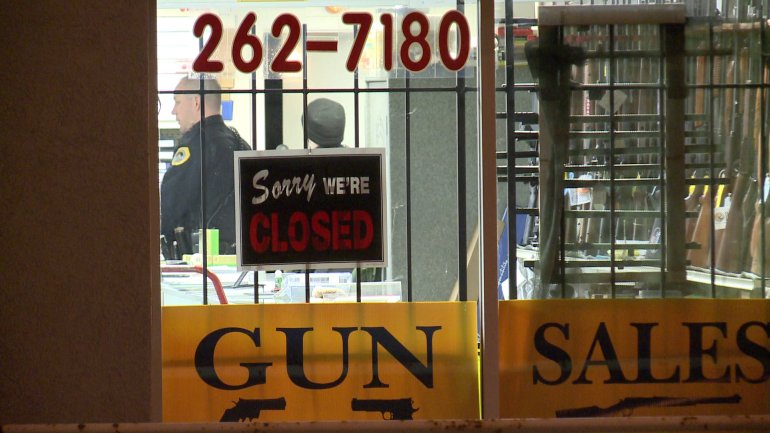 DES MOINES, Iowa — Des Moines police are investigating a burglary at a gun shop early Monday morning.
Police were called to Jack Smith Gun Sales on 2828 Hubbell Avenue just after 4:00 a.m. on a commercial alarm. Police say the burglar used a pry bar to gain access through the roof. They found two holes in the roof.
The owner believes six to 10 small handguns were taken.
"One of the more common things we see when they're stolen is they're sold on the street or traded for narcotics," said Sgt. Jason Halifax.
Police found a pry bar and a headlamp in the store, believed to have been left behind by the burglar. The police report also shows a hole on the roof led to a neighboring business, Leisure Hair.
"There's all kinds of businesses up and down the street. I'm sure everybody's very concerned about the situation," said Shelly Sutton.
Sutton works across the street at Pappa Kerns Cafe.
Halifax says the gun shop did not have security video inside the store.