This is an archived article and the information in the article may be outdated. Please look at the time stamp on the story to see when it was last updated.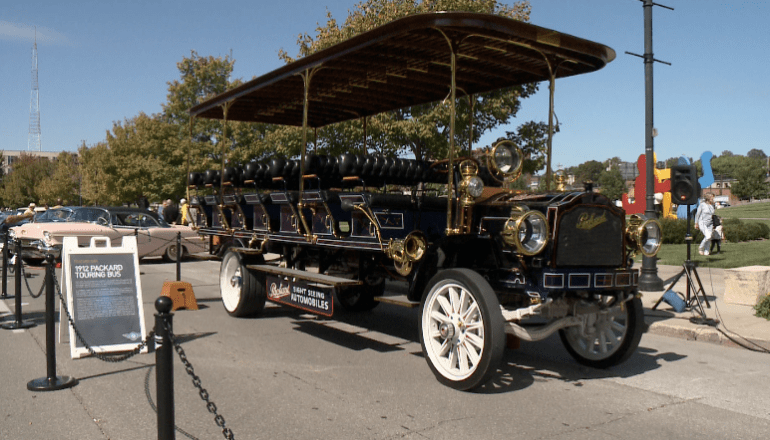 DES MOINES, Iowa – For car-lovers like Mike Harbaugh, the Des Moines Concours d'Elegance is the one-stop-shop.
"This is my father's car. He's 85 years old, and he loves antique cars, and I help him take them around to shows," he said. "Many years ago, this car belonged to a guy here in Des Moines, and he bought it in New York, and he drove it back from New York."
There's plenty of history worn on the wheels of most of the automobiles at the 17th annual car show in Des Moines; likewise, there's plenty of new, flashy rides to see, as well.
"Des Moines doesn't have a car show. Chicago's got a car show, obviously Detroit's a huge deal," said Josh Dreyer of Willis Auto Campus. "But really, regionally, Des Moines – we don't have a car show. So, being able to have new dealers here, showing off some products a lot of people just don't get to see very often."
Though in its 17th year, it's only the second year organizers have featured the car show in the heart of downtown.
"This event really had its beginnings about 17 years ago. And two years ago – this is the second year we've brought it downtown," said Daryl Metzger with the show. "And, it's a much larger event now, and it's also free to the public, which was one of our goals."
An added bonus: all proceeds go toward the Children's Cancer Connection.
"Last year, we did write them a check for $20,000 and we're hopeful that we can do even better for this year," he said.