This is an archived article and the information in the article may be outdated. Please look at the time stamp on the story to see when it was last updated.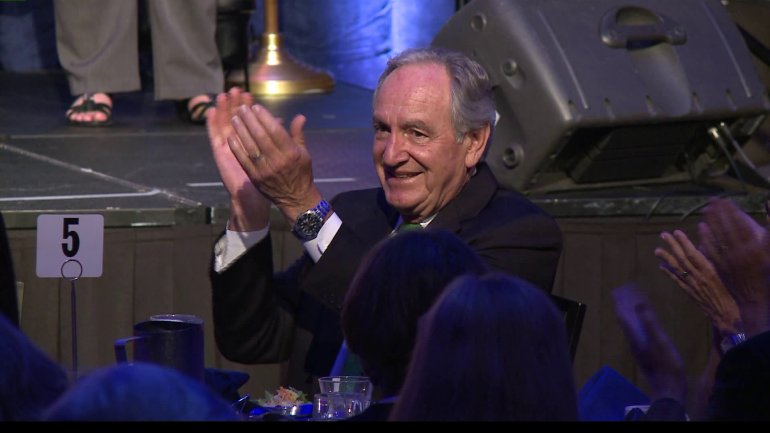 Democratic celebrated the career of the man they've been sending to Washington DC for the last 40-years during a ceremony Friday evening.
Senator Tom Harkin has been inducted into the Iowa Democratic Party's Hall of Fame.
The Cumming native was first elected to Congress in 1974. After ten years serving in the House, he was elected to the US Senate and has been serving Iowa there ever since.
Harkin is remembered as a defender of the middle class.
"For 30 years he always understood that the way you grow your economy is to make your middle class stronger. That's the truth that also endures," Maryland Governor Martin O'Malley (D) told the audience.
Harkin is the longest serving Democrat in the US Senate in Iowa history. Former Congressman Neal Smith is the only Iowa Democrat to serve in Washington longer.