This is an archived article and the information in the article may be outdated. Please look at the time stamp on the story to see when it was last updated.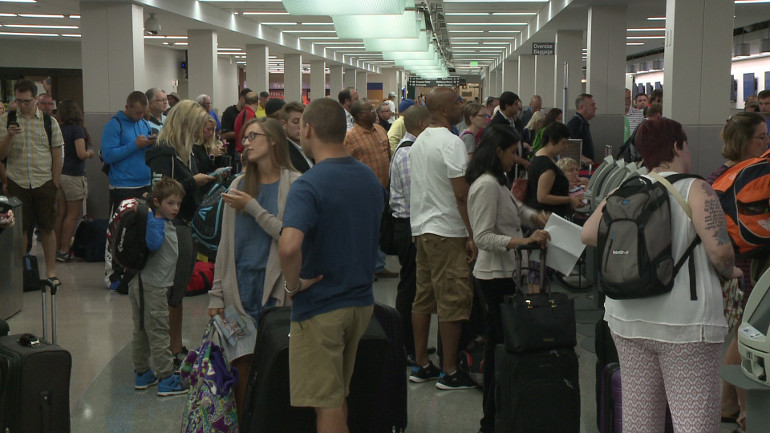 DES MOINES, Iowa — Travelers with flights booked through Delta Air Lines across the world are dealing with major headaches after a system-wide outage Monday forced flight delays and cancellations.
Flights at the Des Moines International Airport are back up and running again but because of an earlier system-wide computer outage, boarding passes couldn't be issued or processed. Airport officials say there are flight delays because of the backed-up system and departures are showing up blank right now because they are waiting for confirmation from other airports.
Bill Brandau arrived at the airport at 6:00 a.m. Monday and immediately saw the crowd backed up at the Delta counter, "Well…we're starting our first day of vacation and you see that and you know your day or maybe two days are shot. You just know that with connecting flights from Minneapolis you're going to be in trouble for at least a day because the day the world works nowadays, when one thing shuts down it affects everything."
Delta passengers are encouraged to check www.dsmairport.com to keep an eye on the status of their flights.  They can also call 1-800-221-1212 for Delta customer service.