This is an archived article and the information in the article may be outdated. Please look at the time stamp on the story to see when it was last updated.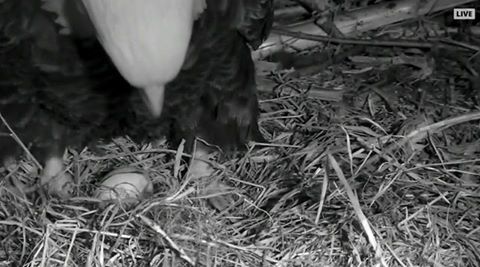 DECORAH, Iowa — The first egg is here!
The beloved Decorah eagles welcomed the first egg of 2016 to the nest Thursday at 8:28 p.m., the Raptor Resource Project reports.
The Raptor Resource Project provides a 24-hour webcam feed of the eagles' nest. Watch below or click here.